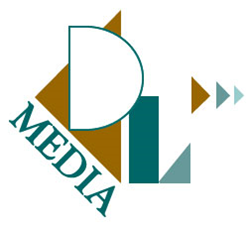 Nixa, Mo. (PRWEB) March 30, 2015
DL Media has announced the launch of the new Branson AirExpress website at BransonAirExpress.com. The new website went live in February 2015.
The new, responsive website features the new destinations for Branson AirExpress, a user-friendly flight information search function and online booking capabilities. With a responsive design, it allows users to make travel plans on any device -- desktop, tablet or smartphone.
"Technology, and the way people interact with it, is constantly changing. The success of your business depends on your ability to keep up with those changes. DL Media is diligent about making sure our clients' websites are user-friendly, interactive and accessible across all platforms, " said Dianne Davis, president of DL Media. "Creating an app for your company may seem like a good idea, but it usually strips down the information on your website. Investing that same money in a responsive website that works on all devices is a much more effective use if your company's resources."
A mobile-responsive website is a design approach aimed at providing an optimal viewing experience for customers, no matter what type of device they are using to access the website. Images and text automatically scale to optimal viewing on any device. Responsive design is now Google's preferred format notated by a recently implemented notation of "mobile-friendly" in their search engine results.
"We are so pleased with the new Branson AirExpress website created by Dianne Davis and her team at DL Media. This new, responsive site is very easy to use and has been a huge hit with our customers. I would highly suggest a responsive website, as it serves the same purpose as an app with the high cost associated with building an app," said Rachel Wood, Deputy Director of Marketing and Air Service Development for the Branson Airport and Branson AirExpress.
Founded in 1997, DL Media is a full-service digital marketing and advertising agency headquartered in Nixa, Mo. The agency works to advance clients' businesses by helping solve marketing challenges through relevant, engaging and compelling communications. For more information about DL Media visit dlmedia.com.
Branson AirExpress is currently serviced by Elite Airways, Buzz Airways and Orange Air and flies out of the Branson Airport. The Branson Airport is the only privately developed and operated airport in the United States offering commercial airline service. Branson AirExpress offers flights to Austin, Chicago, Cincinnati, Denver, Houston, New Orleans and Cancun.