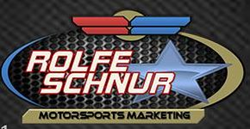 We believe that race teams, drivers, charities and driver foundations will be able to use our "For-Not-A-Penny More™" campaign framework to unlock revenue opportunities previously unavailable
Beverly Hills, CA (PRWEB) July 08, 2015
The nature of this agreement is for Dlyte.com to enter the Motorsports arena with their mobile-centric, gift card-based platform utilizing the loyalty of race fans. Rolfe Schnur and his staff have been awarded the opportunity to share this powerful fund-raising program with race teams, drivers, charities and driver foundations.
"Race fans spend discretionary money each month on things like food, clothing, eating out, vacations, gifts and more and our program allows that fan to earn Dlyte points that they can give to their favorite race driver, charity or driver's foundation, said Dlyte Chief Revenue Officer Maurice Gavin. "Each family purchases a gift card for one of our over 250 Trusted Brands and an average of 3% goes to their choice of charity or racer."
"We believe that race teams, drivers, charities and driver foundations will be able to use our "For-Not-A-Penny More™" campaign framework to unlock revenue opportunities previously unavailable," says DLYTE™CEO Barry Shore. "Our goal is to become a fundraising organization's most consistent, perennial monthly source of donation revenue because through DLYTE™, every discretionary purchase made through our national brand partners creates added revenue for both the brand and the benefited driver or charitable organization."
The average U.S. family spends about $800 per month on these discretionary purchases," added Gavin. "At 3% of that money being rewarded to a race team or charity the dollars ad up quickly. Our model shows that for every 1000 people that are using Dlyte as a way to show their support, $24,000 per month goes to that charity or $288,000 per year."
"Dlyte is an excellent way for a race team that needs sponsorship money or a charity or driver's foundation to utilize their powerful fan base as a way to raise dollars, said Rolfe Schnur. "Maurice introduced me to Dlyte and I saw this as a way for the racing community to ease some of the difficulty in raising much needed funds using this state-of-the-art program. When you add in incredible prizes that are randomly rewarded to those that participate, it is a Win-Win situation."
Whether you are a regional racer with a medium sized fan base to a Sprint Cup driver with a huge following to a charity or driver's foundation, Dlyte is a new and innovative way to raise funds changing nothing in their current spending habits. To learn more about Dlyte and how you can take advantage of this loyalty based program please call Rolfe Schnur at 954-224-8661.
DLYTE™'s Trusted Brands include, but are not limited to :1-800-Flowers.Com,Inc., Amazon.com, Applebee's International, Inc., Albertson's ,American Airlines, Barnes & Noble, Inc., Bass Pro Shops, Brookstone, Bubba Gump Shrimp Co., Cabela's Incorporated, Caribou Coffee, Chart House Restaurant, Champs Sports, Chili's, Crutchfield, CVS Pharmacy, Domino's Pizza, Foot Locker Retail, Inc., Gander Mountain Sports, GameStop, Gap, Gilt Group, Groupon, Inc., Golfsmith, Inc., Home Depot, iTunes, J.C. Penney Company, Inc., Kmart, LL Bean, Marshalls, McCormick & Schmicks Seafood & Steaks, Morton's Steakhouse, Old Navy, Omaha Steaks, Overstock.Com, Inc., Overton's, Panera Bread Inc., Papa John's, QVC, Rainforest Café, Red Robin Gourmet Burgers, Inc., Regal Cinemas, Staples ,Inc., Sephora USA, Inc., Sports Authority, Starbucks, Texas Roadhouse, TGI Fridays, The Gap, Tom Thumb, TJ Maxx, Walmart and Xbox. DLYTE™ brand partners are continuously being added to further expand consumer options and fundraising efforts.
About Dlyte: Dlyte Trusted Brands™ is an online company based in Beverly Hills, California that specializes in gift card sales, awards and redemptions. Dlyte delivers on 3 enticing promises [Shop Better. Get Free Rewards & Give At No Cost.]. Dlyte delivers on its promise:
(1) Shop Better: top brands consumers know and trust to their fingertips, saving time and making them money in the form of redeemable, cash Dlyte Points™ .
(2) Get Free Rewards: Dlyte points can be redeemed for partnering brands products and monthly recurring services, including but not limited to: Apple Music Service, Spotify, Hulu Plus, Netflix, Pandora, Amazon Prime, Costco Wholesale, Lifelock Ultimate, Simplisafe, Squaretrade, AT&T Wireless, Verizon Wireless, T Mobile Wireless and others.
(3) Give At No Cost: empowers individuals, groups and organizations to donate a meaningful percentage of each transaction to the cause or non-profit of their choice empowering those organizations with funds previously unavailable to them as a primary or supplemental form of evergreen, annual revenue.
###
Dlyte, Inc.
Maurice Gavin, CRO
Maurice (at)dlyte.com
http://Dlyte.com
9301 Wilshire Blvd.
Suite 613,
Beverly HIlls, CA 90210
763-515-0497
Rolfe Schnur
4721 Morehead Rd. #303
First Turn Condos
Charlotte Motor Speedway
Concord NC 28027
T: 954-224-8661
sponsorland (at) Aol (dot) com
Patrick Tuttle
VidzMedia (dot) net
443-807-8383
vidzmediainfo at Gmail dot com