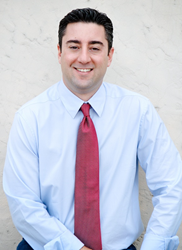 BOCA RATON, FL (PRWEB) September 27, 2017
Jay Schwedelson, President & CEO of Worldata, has been named a 2017 Silver Apple honoree by the Direct Marketing Club of New York (DMCNY). The Silver Apple Awards honor individuals who have made outstanding contributions throughout their career in the fields of digital and data-driven marketing.
Schwedelson was the driving force behind Worldata's transformation from a traditional list rental firm into an interactive leader. He has launched divisions including SubjectLine.com, WebConnect and strategic consulting services, which have spurred the company's overall success as a digital marketing leader.
Schwedelson has served in many industry leadership roles. He currently serves on the Board of Directors of the Data and Marketing Association(DMA). He is a past Chair of the DMA's List Leaders Group, and founding member and past chairman of the DMA's original Email Council. Schwedelson is also the past Chair of the DMA's Annual Conference – &Then. He is currently also serving his 9th year on the Board of Directors of the nonprofit organization Marketing EDGE.
The Silver Apples Gala will be held on Thursday, November 16, 2017 in Manhattan. For more details, a full list of honorees, and to register to attend, please visit http://dmcny.org/silver-apples/
Connect with Jay Schwedelson on LinkedIn: https://www.linkedin.com/in/schwedelson/
About Direct Marketing Club of New York (DMCNY)
The Direct Marketing Club of New York (http://www.dmcny.org) has served the direct marketing field since its founding in 1926 -- and today encompasses all facets of integrated data-driven marketing across all media categories. Serving the Greater New York region through its luncheons, networking and website, DMCNY is a leading source of current education and information in the field of measurable marketing. DMCNY also provides substantial financial support in the form of scholarships to New York City colleges and universities where direct and interactive marketing are taught.
About Worldata (@Worldata)
Worldata is among the country's most prominent and respected direct marketing media organizations, with solutions that integrate online and offline services for our clients. Established in 1975, Worldata has become the leading data agency for both consumer and business to business marketers. More information about Worldata can be found at http://www.worldata.com or by contacting us at 800-331-8102 or via email at hello@worldata.com.