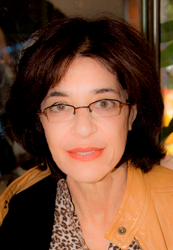 DMP understands how quickly the world crosses the pond today, necessitating a need for a European team to handle marketing and sales campaigns.
Sacramento, California (PRWEB) March 19, 2015
After wrapping a successful 2014, Sacramento-based Direct Marketing Partners (DMP) announced today that it is expanding its award-winning B2B demand generation services across the globe with two new locations and additional geographic capabilities through its headquarters.
"We understand how quickly the world crosses the pond today, necessitating a need for a European team to handle marketing and sales campaigns," said Debra da Costa, President and CEO of DMP. "After creating and fine-tuning our processes over the past several months in a soft launch, we are now offering our same stellar service through B2B European program managers and sales lead development representatives."
Our EMEA partner, B2B Lead Agency, is a UK firm based in Basingstoke and a leader in business to business customer acquisition and client retention. Their engagement marketing methodology is about engaging with prospects and customers, rather than bombarding them with traditional lead generation techniques. They work seamlessly with DMP for shared clients, calling into EMEA and replicating campaign strategies, when appropriate, so that our common clients can maximize their campaigns globally. The multilingual call center extends our reach to the benefit of our clients.
DMP is offering these capabilities to clients with existing global campaigns as well as to those considering expanding revenue opportunities in the UK, France, Germany, Italy, Spain, Benelux, Portugal, emerging Eastern European Countries and North and South Africa.
Additionally, DMP is supporting inbound and outbound demand gen campaigns and audience acquisition services in Latin America, Australia and New Zealand through its Sacramento contact center.
While DMP has supported a wide-range of clients throughout North America in its 24 years, they've recently raised the ante with the addition of VP Business Development, Stan Odachowski, who is leading the charge to expand DMP's reach in the eastern US region through its new Buffalo, NY location.
Odachowski is a Senior Executive with a proven record of success within the national and international inside sales and call center industry. He is a solutions-focused business professional with over 30 years of experience successfully delivering lead management, inside sales, business process improvement and end to end operational support strategies in both corporate and vendor arenas. He held responsibilities for strategically managing outbound B2B call centers for major corporations like SAP, Unisys and Goldome Bank and outsourcers such as Channel Source Direct and IDRC.
About Direct Marketing Partners
Direct Marketing Partners (DMP) is a leading B2B marketing service provider, specializing in demand creation. Through the use of multi-touch strategies and unmatched analytics, DMP's metrics-based approach optimizes lead pipelines to achieve measurable, robust ROI for its clients. Core competencies include sales lead generation via inbound and outbound qualification, direct and channel partner lead pipeline management and audience acquisition. DMP has its headquarters in Sacramento, CA, with additional offices in the San Francisco Bay Area, New York and the UK. DMP's clients have included Harmonic, Oracle, Samsung, Trimble, Hitachi Data Systems, Thermo Fisher Scientific, Sun Microsystems, Rovi Corporation and many others.