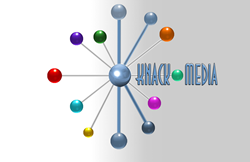 Have an attorney represent you at your DMV Hearing call today 877-227-9128
Orange, CA (PRWEB) September 18, 2013
There are a number of DUI arrests that take place every day in Orange County California, so the popular DUI attorney Chris Koch has launched an all-new DMV hearing Orange County page to defend those in need, properly and successfully. The criminal defense lawyer has explained various steps on this page through which a person can get proper legal defense effectively and quickly. The goal is first to get their driving privileges back, and then plead the case in the court of law. These privileges could be granted by the DMV or Department of Motor Vehicles if it is contacted within 10 days of the arrest. The fact that every criminal case is different, those facing a drunk driving arrest should consult with a criminal defense attorney to weigh their legal options. To speak with an attorney to discuss an arrest call 877-227-9128.
In Orange County more than thousands of vehicles are screened every day to track down DUI alcohol suspects. Out of the suspected persons, some are arrested on charges of DUI or driving under the influence of drugs or alcohol and their driver's license is confiscated by the officer on duty. These are a daily occurrence in almost every major city of California making a large number of people spending the night behind bars. These individuals and their families become quite distressed following an arrest because they know it is very difficult to remedy the situation even if they hire the most expensive of criminal defense lawyers from their city.
However, those attorneys who have had a chance of defending successful cases of a drunk driving arrest in the past, know that it is very much possible to minimize legal trouble. Seasoned attorneys get to work right away following a DUI arrest, and also work to restore the individuals driver's license suspension. This has been explained by the renowned DUI attorney from Orange County in his newly developed DMV hearings Orange County page. The page contains general information regarding DUI charges and specific information regarding the DMV. This is basically the Department of Motor Vehicles that a person has to contact within 10 days following a DUI arrest to get driving privileges back at least for a temporary time period.
It is highly advisable to get in touch with a seasoned DUI lawyer right after being arrested on DUI charges so that he or she would be able to act on the behalf of the arrested. The lawyer is then responsible to schedule a meeting with the DMV and if the department is unable to give a hearing date, the case can go in favor of the arrested. He or she could then be able to get driving privileges back for a short time period till the case gets completely settled down in the court.The newly developed page contains adequate information on DMV hearing, what to expect on this meeting, and how to be successful. Many cases get settled with the department without having to approach the courthouse altogether.
The attorneys at the firm work with the top SEO professional to promote their services. The local office for the firm wants residents to know the importance of speaking with an experienced lawyer in Orange County CA if someone has been arrested. The firm continues its online presence by offering no cost consultations and information on criminal defense on the firm's blog and social media pages. The criminal defense lawyers use the top local SEO service to promote no cost consultations online. The firm believes this will attract more local residents looking for legal representation. To learn more about the law firm visit the company DUI attorney Orange County Facebook page. https://www.facebook.com/DuiAttorneyOrangeCounty
About Christopher Koch: Graduate of University of San Diego School of Law Admitted to practice law November 2001. The law office is experienced in criminal defense, very well respected and locally connected in San Bernardino, San Diego and Orange Counties. As a local attorney in these jurisdictions he has the ability to get the best possible outcome for clients. For more information about a free consultation or to speak with best immigration attorney Orange County CA has to offer contact the firm directly.
Contact: Chris Koch
info(at)duiattorneyorangecountyca(dot)com
Phone: 877-227-9128