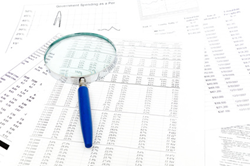 DMV.us.org will also update their members' page with explanations of the new laws.
Chicago, IL (PRWEB) March 12, 2014
DMV.us.org is launching new versions of their driving history reports to reflect changing motor vehicle laws over the past year, the company announced yesterday.
"Over the course of each year, traffic laws change somewhat and our reports need to reflect that," a DMV.us.org spokesman said yesterday. "Changing the structure of our reports is a major database overhaul, so we need a milestone as to when to do so. Now that we have done all of our other annual updates, this seems like the time to do it."
There are many changes that have been introduced into law over the year, he said, and while most are minor some are more significant.
"Perhaps the greatest change is that states where marijuana is in some way legal have added or changed the laws involving driving while under the influence of pot or other forms of cannabis," he said. "While in the past those would have been drug charges, states like Colorado have now folded them into the driving while intoxicated laws. This does not make driving under the influence of marijuana any less serious, but it does change the way we need to report the charge."
DMV.us.org will also update their members' page with explanations of the new laws, he said.
"Our first priority was to make sure our reports are up to date with the different violations," he said. "Then we need to move on to updating our members articles. One step at a time is the way we do things here."
About DMV.us.org:
DMV.us.org driving records search provides instant information that details a person's driving history of violations, suspension and more. With thousands of satisfied customers, DMV.us.org is a trusted source for driving record reports. Visit DMV.us.org to chat with a live representative, call 1-855-482-6235, or email Manager(at)DMV(dot)us(dot)org with any questions or concerns.