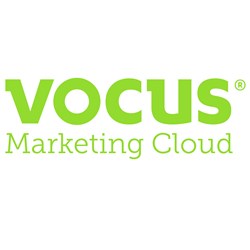 This guide creates a clear path forward for marketers to identify opportunities to better utilize these systems and increase revenues.
Beltsville, MD (PRWEB) December 05, 2013
Vocus, Inc. (NASDAQ: VOCS), a leading provider of cloud-based marketing software and consulting services, today released the "Do Marketing Automation Better" guide. With this guide, marketers will learn the common pitfalls associated with marketing automation tools and the four steps to better utilize them. These tips will empower marketers to create strategies based on insights, use tools to manage campaigns, identify key performance indicators (KPIs), and maximize return on investment (ROI) in these tools.
When it comes to marketing automation software, marketers have access to tools that make their communications more effective. In essence, these solutions provide highly tailored communications and deliver more conversions and better leads. In fact, most companies realize a 10 percent or greater increase in revenue in six to nine months after implementing marketing automation software, according to Gartner Group. However, 85 percent of companies feel like they are not using automation systems to the fullest potential, according to Research Underwriters and Ascend2.
This guide encourages marketers to use automation tools beyond email marketing for a more integrated and strategic approach.
"For many companies, marketing automation systems have become a fundamental component of their strategy," said Vocus Senior Vice President of Products You Mon Tsang. "However, research shows us that shortcomings exist in how companies utilize these tools, preventing them from achieving a higher return on their investment. This guide creates a clear path forward for marketers to identify opportunities to better utilize these systems and increase revenues."
Some key points from the guide include:
Use Lead Paths to Put Outcomes First
Rather than simply wanting more conversions from emails, companies should examine how automation can impact their entire prospect and customer ecosystem. Marketers must identify where and how leads come into the system and build corresponding KPIs for each.
Empowering a Campaign Point of View
When a marketing automation system is implemented, marketers should label data points and build out personas to qualify where someone is in the nurturing process. Data should drive decision-making when someone is ready to receive different types of content, and when they should receive an email request or a phone call to buy.
The Role of Content
Many brands only lightly customize their content for personas and scenarios, but this approach misses a great opportunity for marketers. With so much relying on content, it pays to be particular about creating specific pieces for the right persona in the right situation.
The "Do Marketing Automation Better" guide is available to download for free here.
###
About Vocus
Vocus (NASDAQ: VOCS) provides leading cloud-based marketing software and consulting services enabling companies to acquire and retain customers. The company offers an all-in-one suite of applications and consulting services to help clients attract and engage prospects, capture and keep customers, and measure and improve marketing effectiveness. More than 17,000 annual subscription customers across a wide variety of industries use Vocus software. The company is headquartered in Beltsville, MD with offices in North America, Europe and Asia. For more information, visit http://www.vocus.com or call (800) 345-5572.
Forward-Looking Statement
This release contains "forward-looking" statements that are made pursuant to the Safe Harbor provision of the Private Securities Litigation Reform Act of 1995. These statements are predictive in nature, that depend upon or refer to future events or conditions or that include words such as "may," "will," "expects," "projects," "anticipates," "estimates," "believes," "intends," "plans," "should," "seeks," and similar expressions. This press release contains forward-looking statements relating to, among other things, Vocus' expectations and assumptions concerning future financial performance. Forward-looking statements involve known and unknown risks and uncertainties that may cause actual future results to differ materially from those projected or contemplated in the forward-looking statements. Forward-looking statements may be significantly impacted by certain risks and uncertainties described in Vocus' filings with the Securities and Exchange Commission.
The risks and uncertainties referred to above include, but are not limited to, risks associated with possible fluctuations in our operating results and rate of growth, our history of operating losses, risks associated with acquisitions, including our ability to successfully integrate acquired businesses, risks associated with our foreign operations, interruptions or delays in our service or our web hosting, our business model, breach of our security measures, the emerging market in which we operate, our relatively limited operating history, our ability to hire, retain, and motivate our employees and manage our growth, competition, our ability to continue to release and gain customer acceptance of new and improved versions of our service, successful customer deployment and utilization of our services, fluctuations in the number of shares outstanding, foreign currency exchange rates and interest rate.