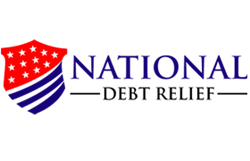 Talking to lenders might actually help make payments easier.
Phoenix, AZ (PRWEB) July 29, 2014
National Debt Relief shares in a recent article published last July 28, 2014, the advantages and disadvantages of consolidating consumer loans. The article titled, "The Dos and Don't of Loan Consolidation," talks to consumers explaining how debt consolidation may not always work as advertised.
The article starts off by highlighting the importance of a credit score. Loan consolidation brings in a new interest rate that is dependent on the credit score. At present, the three credit-reporting bureaus: Experian, Equifax, and TransUnion, are required by law to give out a free copy of a credit report once a year to a consumer. A credit score can sum up the consumer's financial habits in three numbers. It can be as low as 300 which translates to a bad credit score, to as high as 850 which equates to an excellent score.
It is also important that before diving into loan consolidation, the article explains the importance of looking for other options to make payments more manageable. If the finances are not that thin, considering the snowball method can help a consumer strategically payoff loans at a faster rate. It can also help save interest payments as it focuses on loan items with the highest rates first.
The article also shares how talking to lenders might actually help make payments easier. For credit card holders, it is possible to get in touch with the card issuer and explore the possibility of lowering the rate. For mortgage loans, some private lenders are open to the idea of reducing payments for a few months if the borrower is experiencing some financial hardship
The lure of zero percent balance transfers for credit cards are rampant and really very enticing. But before going ahead and putting all the balance from one card to another, the article suggests knowing all the details of the promo. The consumer might overlook that the zero percent rate is just for a few months, and that the regular rate is more than the previous credit card.
The article also shares the importance of trying out a credit-counseling agency before signing up for loan consolidation. These agencies can provide consumers low-cost advice on how to manage your debt. To read the rest of the article, click on this link: http://www.nationaldebtrelief.com/dos-dont-loan-consolidation/