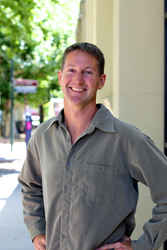 Initial results show speed improvements of around 200% ... while some customers are seeing up to 500%.
Perth, Western Australia (PRWEB) February 24, 2015
On Monday February 16, Paul Jowett, Technical Director of the Australian based company Docmosis Pty Ltd, announced that the company had recently upgraded the infrastructure used to deliver its document generation cloud based service.
Paul explained: "We have been planning this upgrade for several months, and over the weekend we launched our latest version of the Docmosis cloud service on new fast hardware. Initial results show speed improvements of around 200% are common, while some customers are seeing up to 500%. This means a complex document that was perhaps taking 60 seconds to generate is now finished in 4 to 5 seconds."
The Docmosis Cloud service allows customers to store templates of their documents in the Cloud. Software applications can then send data to the cloud service, which merges the data with the template to create the finished document. The final document can be streamed back to the application, stored as directed or email.
The service is relied upon to produce documents 24x7, so engineering the upgrade required a technique that would ensure uninterrupted availability. "We have customers producing business critical documents in the medical, finance, legal, HR, real-estate fields, so finding a way to allow customers to continue with the old service and allow them to choose when to test/migrate to the new service – was an essential part of our strategy," Paul said.
The Docmosis document generation service can be called from any software application – including mobile apps – which is important news for businesses that are venturing in to this space. Paul elaborated: "One of the advantages for mobile apps, of using a service like Docmosis, is that you can update a template in the cloud – and all of the apps using that template will now produce the latest updated document. This means businesses have much greater control over producing a consistent set of documents - without having to rely on each individual user updating an app on their device."
Docmosis is available as a Cloud service, a locally hosted web service (called Tornado) and as a library for Java developers. For example a software developer, wanting to Create PDF using Java, would traditionally use a Java PDF Library which requires writing thousands of lines of code to create a document. Using the Docmosis Template based approach can significantly reduce development time.
The Cloud service has been running steadily for 4 years and is fast approaching the 5,000,000 pages milestone.
About Docmosis Pty Ltd
Docmosis Pty Ltd is an Australian based software company that specializes in solving one significant problem - getting information out of software applications efficiently.
Since 2006, Docmosis has allowed software developers to: Create Documents and Reports – Fast!
Docmosis is currently used in industries that rely on generating business critical documents, such as: Legal, Finance, Medical, Health, Transport, Defence and Education.