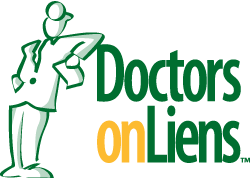 Ten page directory features a vast array of medical specialists stretching from Fresno to Chula Vista and Las Vegas to Santa Barbara
Los Angeles, CA (PRWEB) March 24, 2015
For over twenty years, Doctors on Liens has published a directory of the top doctors working on a lien basis for personal injury and workers compensation patients. At the start, the directory was a single page focusing on chiropractors in the Los Angeles area. Fast forward to present day and the now ten page directory features a vast array of medical specialists stretching from Fresno to Chula Vista and Las Vegas to Santa Barbara. In fact, the newest edition contains over 130 medical offices and 15 new ones including:

RMS Medical Group in Riverside
Health Sleep and Beyond Medical Group in Los Angeles
Orange County Orthopedic Center in Mission Viejo
San Diego Chiropractic Group in San Diego / Clairemont
Dr. Michelle Santoro, DC in Burbank
Masrour Chiropractic in Canyon Country / Santa Clarita
Dilanchian Chiropractic in Fresno
Dr. Charles E. Richardson, DC in Tujunga
Goodlife Chiropractic in El Segundo
Goodlife Chiropractic in Redondo Beach
Altamirano Chiropractic in Lomita / Wilmington
Twins Chiropractic in Garden Grove
Darren L. Stewart Chiropractic in Palm Springs
Sheridan Chiropractic in San Marcos
Says Doctors on Liens President, Samantha Parker, "Our fantastic doctors have been the key to maintaining our reputation as the leading network of doctors working on a lien basis. I'm very pleased to know our fifteen new offices are going to continue to uphold our high standards and help so many injury victims as part of Doctors on Liens."
Doctors on Liens is an innovator in the medical lien specialty referral industry and has forged close relationships with both legal firms and medical practices over the past 20 years.
Doctors on Liens features medical specialties including board certified orthopedic surgeons, neurologists, general practitioners, psychologists, and chiropractors. Each medical office is independently owned and operated and all appointments can be conveniently scheduled directly with the facility.