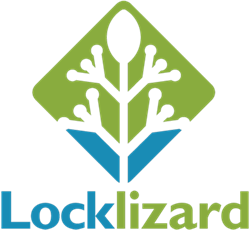 We are delighted to see our Document DRM security products recognized as the best in the industry and Locklizard as a innovative and outstanding customer service provider for PDF document security solutions.
(PRWEB) December 16, 2016
2016 has been a busy year of development and innovation for Locklizard, a Digital Rights Management company focusing on document security products. Although Locklizard's primary goal is delivering cost-effective functionality to their customers, they have been delighted to have received several Industry Awards reflecting their innovative work and customer satisfaction, including:
1. The Most Outstanding Digital Rights Management Software company in 2016: awarded by Acquisition International - The Voice of Corporate Finance
2. The Best Digital Rights Management Software Company: TMT News 2016 Technology Awards
3. A CyberSecurity Leader of 2016: Cyber Defence Magazine
4. The winner of Best DRM Security Company: Wealth & Finance International's UK Corporate Excellence Awards 2016
5. A Top 20 Homeland Security Solution Provider: CIO Outlook - an annual listing of companies that are at the forefront of providing homeland security solutions and impacting the marketplace
6. Best in Digital Rights Management Security: Softech International
Greg Mathews, Locklizard's chairman said, "Obviously we are delighted to see our work and professionalism recognized in the global analyst forums as well as by our customers. Delivering top quality, effective systems is key to winning customers in this highly competitive market. This year we have seen a marked increase in competitor's customers moving over to our PDF DRM systems due to failed implementations and poor or non-existent customer support.
We have dedicated many man years of investment in establishing tried and tested methods for applying DRM controls to PDF documents. Unlike our competitors that lock their customers in to a minimum yearly fee and/or charge per document/end user, our pricing structure is very flexible enabling publishers to grow without being penalised for their success. We charge a flat fee regardless of the number of documents or end users using the system.
We pride ourselves on providing a quick and efficient support service which our customers often thank us for, and for continually supporting our customers going forward by implementing new feature requests as our products grow. The fact that our customers are willing to allow us to publish case studies and use their logos is a testament to our excellence and their confidence. In addition, many customers have willingly provided testimonials as to how Locklizard has helped them save costs, protect their IPR, ensure compliance with business processes, and grow their businesses.
We feel that effort has been recognized by our customers and these awards and would like to thank everyone who nominated us".
About Locklizard
Locklizard is a Digital Rights Management company specializing in document security solutions. We protect PDF documents from unauthorized use, misuse, and piracy, protecting your intellectual property no matter where it resides.