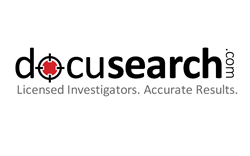 (PRWEB) November 12, 2013
November is Long-Term Care Awareness Month, and a leading online investigative service is educating families and care providers on the dangers of malpractice. Over 3.2 million Americans reside in a long-term care facility, and according to 2,000 interviewed residents, 95% say they have been neglected or have seen another resident neglected, according to the National Center on Elder Abuse (NCEA). Docusearch is asking people how well they think they know their loved one's caregiver.
"Reading reviews online and receiving recommendations is only the first step," according to a Docusearch staff member. "The next step is setting up a meeting with the caretakers responsible for the health of your loved one. But as a third and final precaution, we suggest a background investigation just to make sure there are no red flags or warning signs."
A recent Fox 5 medical mistake investigation found a practicing doctor had a history of alcohol abuse and a prior arrest after malpractice took place.
"We trust these professionals with our lives and with the lives of those we love, but we never really know who these 'professionals' are," says Docusearch. "We believe what they tell us, but the fact of the matter is there are life-costing mistakes that are made every day."
A background check or background investigation is the process of looking up and compiling important information on an individual. Search for parking tickets, missing persons, child support issues, occupational/professional licenses, worker compensation claims, arrest warrants, criminal records, most wanted, property records and much more, in Docusearch's free resource directory that holds close to 40,000 links to government verified, public information.
For those who prefer the work of professionals, Docusearch has a team of licensed private investigators with access to complete and updated information and databases used by law enforcement officials. A Docusearch background check contains criminal and bankruptcy information, addresses, and identity verifications, and is guaranteed to be up-to-date and accurate. The report is then delivered within one business day.
To start your search visit http://www.docusearch.com/
About Docusearch:
Docusearch is America's premier online provider of online investigative solutions. Since 1996 Docusearch has been offering a variety of investigative and Criminal Court Record searches, both online and through proven investigative techniques, to obtain information on people and companies. In the rather crowded field of search services and background checkers, Docusearch.com has managed to achieve distinction through profiles in Forbes Magazine and with features in national television media including MSNBC, CNBC, A&E, and Dateline NBC. For more information about Docusearch Investigations and the services they provide visit Docusearch.com or connect with @docusearch on Twitter.