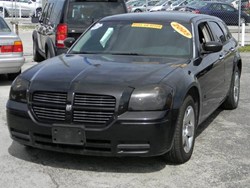 The 2.7 V6 was used recently in the Charger and other models to help boost its credibility as a performance engine.
Sandusky, Ohio (PRWEB) August 11, 2013
Chrysler developed its V6 engine series in 1998 for its 2.7 displacement series. This engine type has been used in most luxury and performance sedans in the Chrysler family. The GotEngines.com company is now announcing a Dodge 2.7 engine sale online for its used units at http://www.gotengines.com/blog/engine-news-tips/buy-engines.
The 2.7 V6 ended production in 2010 and finding motors that are low enough in mileage to replace an existing high mileage engine is one struggle that some vehicle owners encounter online.
Retailers using top distributors can still struggle with locating engines due to the terminated production of the 2.7.
"The 2.7 V6 was used recently in the Charger and other models to help boost its credibility as a performance engine," said a seller at the Got Engines company. Some earlier editions of the LA based V6 editions were recalled due to oil problems stemming from OEM defects.
The motors that are now sold and reduced in price online are late model builds that were acquired after the production period ended. These higher quality units are currently marketed for the lower price to attract buyers replacing original Chrysler motors.
All units that are sold for the lowered pricing include the three-year warranties arranged for all engine sales this year.
"Combined with our low prices and warranty, we feel we're offering a value that cannot be found through other retailers selling used motors online," the seller added. The Dodge V6 engine inventory that is promoted by the GotEngines.com company includes the standard and performance units.
Apart from the announced Dodge inventory changes, motors that are currently available for sale from Chevrolet and Ford Motor Company have received similar price decreases earlier in this year. These discounts have now been extended due to the overwhelming demand for engines experienced by the Got Engines company this year.
About GotEngines.com
The GotEngines.com company sells engines for prices that are among the lowest published by secondary retailers online. This company works with consumers to offer incentives that can be hard to find using retailers in local parts of the country. Engine warranties and additional benefits are provided to consumers upon each purchase. The GotEngines.com company handles its own distribution and shipments for engines that are routed to domestic locations. All pricing is monitored for completeness and can be accessed using the online systems that are posted on the company website.