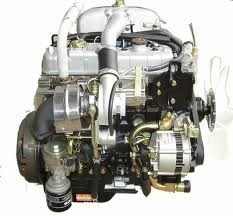 Dodge diesel motors have remained popular and will continue to be a dominant force in the truck industry.
Lexington, Kentucky (PRWEB) August 25, 2013
Diesel engines are paired with most Dodge pickup trucks to supply the horsepower that truck owners demand during vehicle operation. The http://gotdieselengines.com company is a leader in secondary sales online and has now added the used Dodge Cummins motor to its lineup. These 5.9 series engines are currently marketed at an introductory price structure for all buyers.
"Dodge diesel motors have remained popular and will continue to be a dominant force in the truck industry," said a specialist for the Got Diesel Engines company.
Partnerships with companies worldwide able to provide the precision manufacturing of auto parts have helped Dodge conquer the diesel market in the U.S.
Cummins is the largest third party provider for diesel motors and components in the U.S. market. This company provides automotive, agricultural and industrial engine types across its brands.
The relationship with Dodge for its medium-duty and heavy-duty truck series has instilled consumer confidence in the Cummins brand.
"Fuel economy, torque and longevity are some considerations that engine buyers make aside from pricing when replacing a diesel engine," the specialist added.
Pricing for the 6BT series in 5.9 size or smaller sizes that are in stock is now scheduled for monitoring. Consumers who respond well to the new discounts are expected to benefit exclusively from other price drops currently in the planning stages.
An online form for price quotations is now part of the 2013 features on the GotDieselEngines.com website. Programmers have intelligently designed the system to link real-time inventory and pricing with the warehouse database. Consumers receive instant access to this information as well as detailed engine specs online.
About GotDieselEngines.com
The GotDieselEngines.com company currently supplies its customers with low pricing that is available to all buyers researching this company online for diesel motor replacements. Multiple types of motors can be found through the company inventory for sale. The GotDieselEngines.com company offers previously owned condition motors with complete warranties and same day shipments for U.S. buyers. Diesel engine prices are distributed by this company online through its intelligent quote system for motors. Cummins, Navistar International, Detroit Diesel, DMAX and Perkins engines are currently in the warehouse of this company.