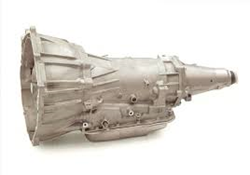 We've sold used transmissions online for close to a decade and have supported many of the Dodge units that are used in trucks and SUVs.
Minneapolis, Minnesota (PRWEB) September 09, 2013
The Dodge Dakota truck series remains popular with used vehicle owners due to the resale value and torque provided by the engines. The GotTransmissions.com company sells replacement Dodge transmissions and is now providing sale prices for the Dodge Dakota transmissions in stock at http://www.gottransmissions.com/dodge-transmissions.html.
These automatic and stick shift editions are preowned and ready for immediate shipment to U.S. buyers. These units are purchased direct from distribution companies operating in the United States.
All of the Dakota inventory that can be researched online is validated for quality, mileage and operational use before sale.
"We've sold used transmissions online for close to a decade and have supported many of the Dodge units that are used in trucks and SUVs," a salesman for the Got Transmissions company said.
Many transmissions that are marketed online by retail companies are rebuilt by specialist companies to improve the quality and usage period for consumers. One of the complications presented to buyers is the increased costs for a reconditioned transmission for foreign and domestic types of vehicles.
"The preowned units in our inventory provide low mileage versions and have been evaluated prior to sale by trained specialists to prove the quality levels marketed to buyers," the salesman added.
The Dakota transmission series that is currently marketed to buyers online is eligible for the limited warranty protection policy that was put in place earlier in 2013.
These warranties are included for no extra cost in the purchase price of each transmission sale. These incentives are part of a new change of policies enacted for transmission buyers online. New inventory types are included in the company warehouse on a regular basis that includes Ford, Chevy and Dodge gearboxes for sale.
About GotTransmissions.com
The GotTransmissions.com company retails replacement transmissions for cars, pickup trucks, hybrid vehicles and sport utility vehicles in United States. This company evaluates all inventory that is purchased through its distribution relationships to validate the quality and condition of each unit before sale. The GotTransmissions.com company specialists provide telephone support as well as online contact for questions and answers for transmissions inventory. A limited warranty program was announced in 2013 and has been improved with new coverage types for all domestic and foreign transmission builds in stock.