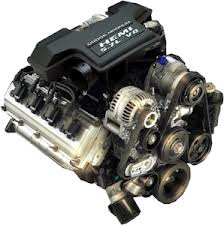 The Hemi, PowerTech and Magnum motors all have reputations for quality in the auto industry
Tuscaloosa, Alabama (PRWEB) July 04, 2013
Purchasing replacement engines through out-of-state dealers could come with an increased purchase price for some buyers due to rising shipment fees. One engine retailer online is now removing all shipping fees for its used Dodge Ram 1500 engine inventory. The GotEngines.com company is now shipping its Ram series motors in 5.2, 5.9 and other engine displacements for no charge at http://www.gotengines.com/dodge/dodge1500-engines.htm.
This shipment fees elimination policy has been created for all buyers to benefit when replacing worn out motors. Engines are one of the largest auto parts that can be shipped by common freight carriers.. The rising freight charges listed by some companies has helped Got Engines to create its new freight incentive for buyers.
The Magnum and other Dodge engines now and eligible for the elimination of freight costs online can be quoted in total cost before purchase. The toll-free ordering system at 1-866-320-1065 and online ordering tools now provides easy access to the used Dodge Ram inventory.
"Chrysler produces some of the most recognizable engines in the U.S.," a rep for the Got Engines company said. "The Hemi, PowerTech and Magnum motors all have reputations for quality in the auto industry," the source added.
The shipment modifications for Chrysler produced Dodge motors is part of a Got Engines incentive program launched in the spring of this year. Price modifications have been made for the majority of brands currently available for sale online. The current sale pricing now lists engines below the average retail prices that can be displayed on auction websites or other established sellers.
In addition to Chrysler produced engines, motors produced by Ford and General Motors are priced with these sales incentives. The structuring of the prices put in place is helping the GotEngines.com company to increase its customer satisfaction levels for online and offline orders. Additional changes to the current platform are expected to take place this year.
About GotEngines.com
The GotEngines.com company was one of the first used engine retailers to launch a website in 2007. This company has experienced tremendous growth over the past six years due to its price structuring and larger than average inventory. Buyers continuing to use this preowned resource for engines receive immediate access to no charge shipment programs and helpful customer service. The GotEngines.com company sells Chevrolet, Ford, Jeep, Chrysler and imported motors from various automakers around the world. This company has been featured in multiple newspapers, magazines and online videos in the United States.