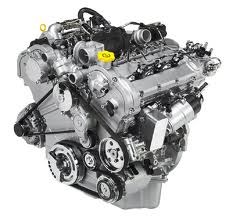 We're currently offering almost all of the motors used in the Dodge truck series online.
Bay City, MI (PRWEB) August 08, 2013
The Ram truck series from Dodge has received consistent development by the Chrysler company specifically in the engine department. The GotEngines.com company is currently selling engines for the Ram from its used inventory online. This company is now offering Dodge Ram 1500 engine inventory preowned for sale at http://www.gotengines.com/blog/dodge-engines/dodge-ram-engine.
"We're currently offering almost all of the motors used in the Dodge truck series online," said an inventory specialist at the Got Engines company. Recent agreements with engine suppliers have made the truck series motors possible.
The Ram 1500 as well as other units produced by Chrysler for its pickup truck division are offered in both V6 and V8 configurations. The 5.2, 5.9, 3.9 and other editions are currently offered in the Got Engines inventory of motors online.
"Our freight policies were updated this year and we've removed the cost to send shipments based in the U.S.," the specialist confirmed. A person who is now creating a budget for used vehicles could realize the price savings that are now possible through the freight reduction program.
The GotEngines.com website now features content that is included inside of its content management system online. The company blog now provides news, price changes and other details important to consumers when research is conducted online.
This content section is scheduled to remain in place on the company website through next year as new changes are planned for integration. The toll-free number is still in place at 1-866-320-1065 to provide immediate support to all engine buyers.
About GotEngines.com
The GotEngines.com company retails used engines from its single website online. This company has remained one of the top suppliers of previously owned motors for American vehicles. New improvements to inventory have made it easier to import foreign brand motors that are currently offered for sale online. The GotEngines.com company website is currently updated more than one time daily with pricing details and inventory stock numbers for buyers to use when researching motors to buy. Shipments that originate from the toll-free telephone number or online system are currently sent without costs for freight in the U.S.