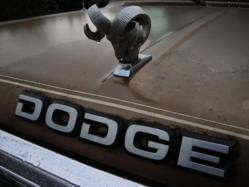 The Ram series 3.7, 5.2, 5.9 and 8.0 are discussed in the guide.
Toledo, Ohio (PRWEB) July 07, 2013
Replacement engine purchases made by consumers can be risky if engine condition is not as expected upon delivery. The Got Engines company is a secondary market engine seller in North America and is now helping consumers choose specific engine types without the risks online. This company has published its Dodge Ram engine buyer's guide online at http://www.gotengines.com/blog/dodge-engines/dodge-ram-engine.
This guide includes information about the history of the Ram engine and the various types that have been used. Truck owners with vehicles from 1981 to 2002 could find this guide a helpful resource when planning to purchase a replacement.
Common error codes are discussed in an effort to help prevent the most common breakdown issues. The preowned motors that are sold by this company were used as the basis of this guide.
"Not all used engines have high mileage or high wear," an acquisition specialist from the GotEngines.com company said. The resources that retailers use to find replacement motors can often determine the quality that is received. Distribution companies that find pull outs from dealerships or from low mileage rental vehicles often have a source of better condition engines that can be resold to public buyers.
"The Ram brand is synonymous with pickup truck quality," the specialist added. Many of the Chrysler group created motors retain resale value due to fuel economy and the technologies that are used during production. The buyer's guide now published online is one additional online source that a person replacing a truck engine can use to determine how to buy correctly. The Ram series 3.7, 5.2, 5.9 and 8.0 are discussed in the guide.
Apart from Dodge engine inventory, the Got Engines company has improved the size of its Ford Motor Company and General Motors inventories for consumers. The truck series and standard automobile series motors that are produced by these two companies can be reviewed by consumers online. I4, V6 and V8 units can be found when researching these units before deciding to purchase online.
About GotEngines.com
The GotEngines.com company sells used engines at lower than suggested retail prices to customers in all 50 states. This company negotiates for inventory and price levels with a group of distribution businesses in the automotive industry. The discount pricing offered to consumers can be accessed using the customer support number or online price discovery tools. The GotEngines.com company makes frequent contributions to its inventory numbers to ensure a larger amount of hard to locate motors for gasoline and diesel vehicles can be found when consumers make inventory requests.