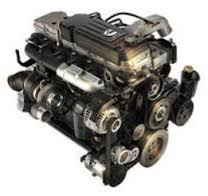 We're now sending all variants of engines in the Dodge lineup to the state of California without any shipping charges to further reduce the cost for replacing these V6 and V8 motors
San Francisco, California (PRWEB) November 02, 2013
The Dodge series of Ram trucks that are now built by Chrysler are under a new marketing name although continue using the same engine technologies. The Got Engines company is now shipping its Dodge Ram engines in California for a discount price when ordering online at http://www.gotengines.com/blog/dodge-engines/dodge-ram-engine.
This company has changed the policies for shipments that are attached to California ordered engines. The charges for freight have been eliminated for a limited time to allow more automotive customers to purchase engines for Ram trucks at a discounted price. The online sales incentives that this company has created are expected to boost West Coast shipments this year.
"We're now sending all variants of engines in the Dodge lineup to the state of California without any shipping charges to further reduce the cost for replacing these V6 and V8 motors," said a GotEngines.com company source.
The Chrysler company continues to own and market the Dodge brand of pickup trucks throughout the United States. The early 1990s series of engines included the 5.2 and 5.9 Magnum series that offered a standard V8 motor package.
The enhancements made in the early 2000s has added the 4.7 and 5.7 Hemi editions to the Ram truck lineup and these are included in the Got Engines shipments now taking place.
"The 2007 start of our company selling online introduced our standard low pricing and our developments made over the past 6 years are expected to increase our annual sales for used engines," the source included.
The GotEngines.com website features a simple database research system that was recently programmed and updated with all inventory modifications made throughout the past 90 days online. New providers of motors have been added and others have been deleted from the company system to present a more accurate way for engine buyers to research motors for sale online.
The no cost freight shipments to California are expected to continue and other states in the U.S. are now in consideration for inclusion the new freight policies that are provided with each engine sold.
About GotEngines.com
The GotEngines.com company is a trusted seller of used automotive engines that include Ford Motor Company, General Motors and Chrysler builds online. All partners that provide the engines that are marketed by this company are reputable sellers providing warranties and other incentives for purchasers of engines. The GotEngines.com company has added its toll-free assistance line this year to serve as a national way that consumers can locate pricing, search engine codes and gain access to other company services away from the company website. All content updates that are provided by the company staff keeps the presented information online accurate.