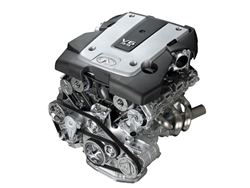 We're supporting most of the K-Series and turbo edition 2.5-liter I4 auto engines that were built for most Dodge vehicles
Columbus, OH (PRWEB) April 27, 2015
The classic Spirit vehicle brand retailed in the late 1980s and early 1990s in the Dodge lineup at Chrysler is now supported for replacement engines at the Got Engines website. There are now Dodge Spirit 2.5-liter used engines that are sale priced at http://www.gotengines.com/blog/dodge-engines/dodge-spirit-25-engine.
The AA vehicle body style was a popular chassis design for Chrysler. Vehicles like the Spirit and Acclaim were paired up with the 4-cylinder 2.5L blocks for the majority of production. Consumers who take interest in buying the used editions sold at the GotEngines.com website can buy standard or turbo versions.
"We're supporting most of the K-Series and turbo edition 2.5-liter I4 auto engines that were built for most Dodge vehicles," said one GotEngines.com source.
The used Spirit motors that are now on sale are part of the compact car inventory at the Got Engines company that now receives two-year warranty plans at the time of purchase. The turbo and regular edition blocks are both eligible for this industry standard coverage.
"It is easier to warranty the OEM components on a 4-cylinder compared with a larger V6 due to the smaller amount of factory parts that are on the block," said the source.
Orders now placed at the Got Engines website will be processed through a direct buy link. When consumers use the tools now positioned on the homepage, an option to checkout using a one-button system is now made available and will remain in place indefinitely.
About GotEngines.com
The GotEngines.com company is one of the top sellers of used vehicle motors for almost every model of automobile sold in the United States. The company uses local freight companies to deliver all ordered merchandise. The GotEngines.com company works with its suppliers in order to guarantee that warranty coverage is part of each sales transaction that consumers make using its website daily.