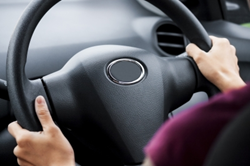 The complete bumper assemblies for late model Dodge vehicles can now be purchased using our website by consumers who seek used inventory
Indianapolis, IN (PRWEB) May 18, 2015
Vehicles that are not salvaged by insurance agencies after involvement in an automobile accident are usually repaired at a local repair shop if components are available. The CarPartsLocator.com company is now assisting car owners who have no source to buy components locally. There are now Dodge Stratus front bumpers in stock and ready for shipment at http://www.carpartslocator.com/dodge-stratus-front-bumper.
The units in stock are not aftermarket editions and are actual OEM builds that were taken off of 1995 to 2005 Stratus cars in the United States. The front bumpers that are available will fit the sedan and coupe editions to help consumers who have concerns relating to compatibility. Both the Chrysler Stratus and Dodge Stratus are supported by the used inventory now available.
"The complete bumper assemblies for late model Dodge vehicles can now be purchased using our website by consumers who seek used inventory," said one Car Parts Locator company source.
The used front bumpers for Dodge brands of vehicles are now one component type that is available to buy using the CPL website. An inventory of matched I4 and V6 motors that fit into the different variations of the Stratus vehicles are now in stock. People who do not need to purchase a a set of used bumpers could now buy a motor at http://www.carpartslocator.com/dodge-stratus-2-4-engine.
"We've made a lot of positive changes to our Chrysler inventory of components this year, and we're now retailing more than a million parts on our website," the source included.
The Car Parts Locator company is now featuring additional OEM auto parts that can be purchased or reviewed for pricing on the web. A brand new location system offered to website visitors that is now positioned right on the company homepage to make accessing warehouse inventory simpler.
About CarPartsLocator.com
The CarPartsLocator.com company supplies one of the largest networks in the USA to buy used condition vehicle components at below MSRP price structures. The company has thousands of state and regional suppliers that provide inventory to the public. The CarPartsLocator.com company now relies on the distribution of web price quotations using an open price finder tool online.