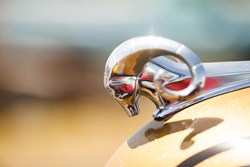 Several changes have been made in the Chrysler company inventory that is presented to buyers in 2013.
Sacramento, California (PRWEB) July 15, 2013
Transmission failure in vehicles is second in cost to engine repair according to industry data. A replacement gearbox for Dodge brand vehicles using the A518 or 46RE editions can now be purchased online at the Got Transmissions company. This company is now selling its Dodge used transmission inventory for vans and trucks for a new lower price structure online.
"Most Dodge V6 and V8 vehicles are using the four-speed RWD editions," a sales specialist from the GotTransmissions.com company said.
These rear powered transmissions are a Chrysler company standard and are now available for a price that is under the suggested retail price listed requested by automakers. Several changes have been made in the Chrysler company inventory that is presented to buyers in 2013.
"The retail price of a new transmission can sometimes be higher than a salvage value of a vehicle," the specialist added. A used truck or van owner replacing a four-speed gearbox now has the ability to reduce overall costs for installations using the new price structure announced. Both private and professional installs can be less expensive due to the drop in list price now applied.
The Got Transmissions company is now one of the largest secondary transmission retailers online. The TorqueFlite inventory that is carried by this company is now arranged for sale by acquisition experts. Testing and inspections are one important part of the buying process by retailers. Company policy updates made this year include these testing policies to ensure a better brand of used transmissions are sold and shipped to U.S. buyers.
The Dodge transmission changes that are currently announced are in addition to Chevrolet and Ford Motor Company modifications made for buyers. The truck and van inventories for all of the big three automakers now includes better prices and stock levels for the manual and automatic gearboxes that are promoted and available for sale by the Got Transmissions company.
About GotTransmissions.com
The GotTransmissions.com company supplies replacement transmission units for the majority of American made vehicles. Pricing strategies for reducing the list price set by manufacturers has helped this company to establish a better selling price for consumers. Online tools now exist for consumer use for easier searching and price comparing on the GotTransmissions.com website. Prices as well as transmission units are frequently changed by company management to support consumer requests and market demand. All units shipped in the U.S. by this company receive a limited warranty extension for no charge.