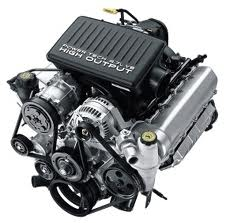 Our new acquisition of V8 Dodge engines is supplying consumers with different engine builds to help with replacements in most vehicle brands produced by Chrysler
Portland, OR (PRWEB) February 01, 2014
The Dodge vehicle brand in the U.S. is known for the quality of its engines compared to other automakers, according to auto industry research. Motors for this vehicle brand are now sold in used condition by the Got Engines company. This company is selling Dodge V8 engines on its website at http://www.gotengines.com/dodge/rebuilt-dodge-engines.html.
The V8 size assemblies that are popular include the 4.7 Hemi and non-Hemi editions that are used in most Dodge vehicles. The Got Engines company has acquired the Hemi builds as well as the Magnum series motors from new distributors. The acquisition of different Dodge motors this year has expanded the Chrysler inventory offered online.
A discount price structure is currently added to the Dodge engines in stock to assist consumers with discounts. The complete passenger car, pickup truck, luxury and SUV engines inventory are currently supplied with the new sale structure online. The research system added to the Got Engines website is now capable of generating the V8 pricing in stock.
"Our new acquisition of V8 Dodge engines is supplying consumers with different engine builds to help with replacements in most vehicle brands produced by Chrysler," said one source from the GotEngines.com company.
One new inclusion to the Got Engines company website in 2014 is the limited warranty plans information added online. Every consumer interested in purchasing the available engines for sale can review the warranty details for every engine in stock. All OEM warranty plans supplied to consumers in the U.S. are now included online.
"We're one of the only preowned engines sellers online offering complete warranty programs for every engine in stock at no additional cost," said the source.
The current inventory listed inside the research system provided on the Got Engines company website is designed to introduce full pricing for every engine in stock. This research tool is expected to increase the amount of consumer research available for in stock engines online. The company toll-free phone system available at 1-866-320-1065 remains an offline contact method for inventory information.
About GotEngines.com
The GotEngines.com company is currently providing discount automotive engines from its resource center online. This company is currently one of the leading providers of used engines that are fully warranted against OEM parts breakdowns. The GotEngines.com company service staff participate in easy online service solutions using a series of tools now available. The company research system online is actively used to find pricing, warranty and shipping information for every automobile engine distributed in the North American market. New engine types are included in the available warehouse inventory listed online.