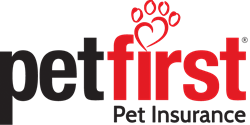 Many pet parents are unaware that there are several things they can do to stop their dog from biting.
Jeffersonville, IN (PRWEB) May 28, 2014
PetFirst offers tips for dog bite prevention.
It's not just mail carriers that are concerned about dog bites. Each year, more than 4.5 million people are bit by a dog in the U.S.
"Many pet parents are unaware that there are several things they can do to stop their dog from biting," said Katie Grant, CEO of PetFirst. "Dog owners can often stop a bite well before it is instigated."

Socialize your dog. Dogs that are unfamiliar with their surroundings can often bite out of fear. Make sure your dog has interacted with a variety of breeds, so they are more comfortable. Also, be sure to introduce your dog to neighbors, family members and other people in your circle, so your dog isn't frightened by strangers.
Train your dog. This simple tip is often overlooked by pet parents. Familiarity with basic commands like "sit", "stay" and "come" help you remove your dog from a potentially contentious situation.
Focus on non-aggressive activities. Fetch is always a good, non-threatening game. Actions like wrestling and tug-of-war can encourage inappropriate behavior.
Respect your dog's space, and encourage others to do the same. Ask people to get your permission before petting your dog. Also, let a dog that is sleeping, eating or drinking continue to do so without interruption.
Keep your dog on a leash. If you allow your dog to run free, make sure it is in a safe and fenced enclosure. Remember that invisible fences help keep your dog contained but may not keep other people out.
For more information on ways to prevent dog bites, contact your veterinarian.
About PetFirst
PetFirst is the fastest growing pet insurer in North America offering easy-to-understand life-long coverage for dogs and cats. PetFirst's comprehensive coverage is unique in the industry providing simplified policies with coverage for hereditary, chronic and breed-specific conditions with no per diagnosis limits. PetFirst offers pet insurance in all 50 states and the District of Columbia through animal welfare agencies, retailers, employers as well as other partners. PetFirst polices are underwritten by American Alternative Insurance Corporation (Munich Re) which is rated by A.M. Best as A+. Additional services are underwritten by Lloyd's. For more information about PetFirst pet insurance, visit http://www.petfirst.com or call 877-894-7387.
-30-
For more information:
Randy Stewart
812-206-6934
rstewart(at)petfirst(dot)com