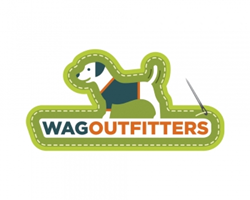 Livermore, CA (PRWEB) March 26, 2014
PetMyWiener.com launches dog clothing site WagOutfitters.com to offer custom-made clothes for small dogs.
After seeing high demand for custom-made clothing for the hard to fit Dachshund, PetMyWiener.com launched sister site, Wag Outfitters to provide small dog owners everywhere custom-made clothing that's meant to offer a perfect fit compared to one size fits many dog clothing found at typical e-tailers online and brick-and-mortar retailers.
Wag Outfitters was created to offer custom-made harnesses and coats for all hard-to-fit and small dog breeds. And through their Philanthropy program, 5% of all sales will be donated to Dog Rescues and other organizations helping Dogs in need nationwide.
About PetMyWiener.com:
PetMyWiener.com, a Division of Stubborn Dog Trading, offers the biggest selection of fun & unique custom fitted Dachshund clothing anywhere. 5% of every sale is donated to Dachshund Rescues and other organizations helping underprivileged Dachshunds in need.