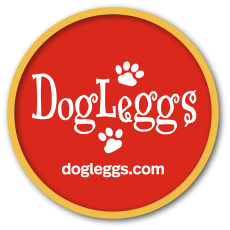 "We believe this will be an excellent opportunity to learn about new treatment options for pets suffering from a number of conditions. We hope the information we gain from this conference will help us better understand the needs of pets and how our products can help improve their quality of life."
YORK, Pa. (PRWEB) March 11, 2019
DogLeggs®, a leading provider of veterinarian recommended coverage and support solutions for dogs, will attend the Symposium on Therapeutic Advances in Animal Rehabilitation (STARR) in Florham Park, New Jersey. The conference will take place at the Wyndham Hamilton Park Hotel from April 24th-28th, 2019.
STAAR provides veterinarians and animal rehabilitation professionals with an opportunity to take courses to improve their education about rehabilitation and sports medicine for animals. All courses offered at the conference are taught by leading experts and pioneers in their field.
"We are thrilled to be exhibiting at this exciting conference," said Margaret Winters, CEO of DogLeggs®. "We believe this will be an excellent opportunity to learn about new treatment options for pets suffering from a number of conditions. We hope the information we gain from this conference will help us better understand the needs of pets and how our products can help improve their quality of life."
Attendees at STARR have the unique opportunity to select the courses that meet their needs and schedule. The conference offers several workshops for groups of 15-25 participants. The small size of these workshops allow for intimate, highly-focused labs. Education offered at the conference will focus on hands-on practical experience using live animals. The conference attracts around eight (80) dog volunteers each year. Participants receive plenty of personal attention during labs to ensure complete understanding of the tasks at hand.
DogLeggs® provides high quality coverage and support solutions for dogs suffering from a number of conditions, including elbow hygromas. This common condition causes swelling and discomfort of the elbow. Unfortunately, the swelling rarely goes away without treatment. DogLeggs® products protect and support the elbow from hard surfaces. With regular use, DogLeggs® can eliminate the swelling and pain associated with elbow hygromas.
Over the years, DogLeggs® has added to their product line to include coverage and support solutions for a wide range of conditions. These revolutionary products are machine washable and easy to apply and remove.
This year's STAAR conference will cover a variety of new concepts, advanced techniques, and the latest treatments in rehabilitative medicine and physical therapy. Attendees will have the opportunity to practice their skills on their target audience. This conference provides a unique experience for veterinarians and animal rehabilitation experts looking to continue their education and improve the level of service they are able to provide.
For more information about STAAR, please visit https://staarconference.com.
About DogLeggs®
DogLeggs® provides high quality coverage and support solutions for a number of conditions including elbow hygromas, osteoarthritis, medial shoulder syndrome (MSS), and more. DogLeggs® products are one of the few recommended by veterinarians for the treatment of elbow hygromas. Constructed of high-quality materials, DogLeggs® provide an effective alternative to traditional bandages.
For more information about DogLeggs®, or to view products, please visit our website at https://dogleggs.com.