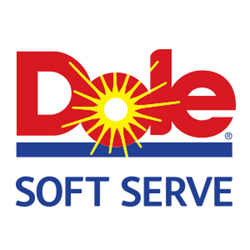 St. Louis, MO (PRWEB) June 23, 2015
DOLE® Soft Serve recently released a new instructional video that shows operators how to properly mix their soft serve mix. The video showcases the four steps necessary to achieve creamy, consistent soft serve. The first step involves filling the complimentary mixing bucket with water to the set fill line. Second, the operator begins to stir the water, creating a vortex, and slowly pours in the mix until dissolved. Third, more water is added to reach the second fill line. The product is stirred one final time before it is poured into a soft serve machine for immediate use or chilled in a cooler for up to 48 hours.
If operators have any questions about the mixing video or DOLE Soft Serve, please contact customer service at (800) 442-5242 or visit http://www.dolesoftserve.com. The mixing video can be found on YouTube https://www.youtube.com/watch?v=U1pEsrSHhnM.
About DOLE Soft Serve
DOLE Soft Serve is manufactured by Kent Precision Foods Group of St. Louis, Mo. DOLE is a registered trademark of Dole Packaged Foods, LLC, used under license. The brand offers six fruit flavored soft serve mixes: Lemon, Mango, Orange, Pineapple, Raspberry, and Strawberry. The mixes are unique because they are fat free, cholesterol free, dairy free, gluten free, vegan, kosher and they use only natural colors. Many consumers recognize the brand as DOLE Whip.