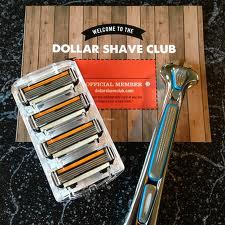 Guys that are tired of paying high fees for razor replacements can take advantage of the current offers that are listed online to receive up to 6 razors a month for a one dollar price
Canton, Ohio (PRWEB) October 30, 2013
The Dollar Shave Club introduced the concept of paying a monthly fee for shaving products in 2012 and this company has recently received millions of dollars in funding for continued efforts. The CherryNews.com company has now posted its dollar shaving discount for guys online at http://cherrynews.com/tired-paying-much-razors-blades.
This discount is currently expected to help men seeking shaving discounts for this popular membership program. A comprehensive review was posted online last month about the one dollar shave company membership policies.
This review featured an overview of the process and how shipping costs were not included in the actual monthly charges that currently total $12 annually for a basic plan.
The discount information that is now supplied has been posted to provide options for the average person not currently a member of the dollar shave company to lower the annual cost of membership.
The YouTube campaign that was launched in 2012 helped to popularize the concept of paying one dollar a month instead of the national average of $50 monthly, according to the new posted information online.
"Guys that are tired of paying high fees for razor replacements can take advantage of the current offers that are listed online to receive up to 6 razors a month for a one dollar price," a CherryNews.com reporter said.
The Cherry News company is expected to continue following the discounts and price promotions that are discovered for the one dollar shave company services online. All discounts that are now accessible using the company website have been independently researched and thought to be accurate at the time of publication.
"As a media company, we're now exploring many of the stories and other newsworthy content that is a part of American society that is not always picked up through larger news sources online," the reporter added.
The Cherry News company is now developing a price guide system for consumers to access online seeking holiday discount information. In-depth reviews of retailers and products that are expected to be in demand for the Black Friday, Cyber Monday and before Christmas sales are expected to be posted online.
About CherryNews.com
The CherryNews.com company publishes consumer news, reports and information online to guide and educate the public about discounts or other price savings that are available. The company staff provides the research and reviews that consumers access daily on the company website. The CherryNews.com company staff are available for questions or other information by utilizing the contact information on the company website. Media partners are currently part of the network that is used to distribute all written and published content provided by this company for public use online.