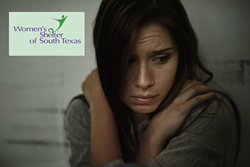 The Women's Shelter is an integral part of many local programs aimed at reducing and preventing in-home violence, and they have earned the support of all the families in our community
Buna, TX (PRWEB) February 15, 2017
The Mechille Wilson Agency, an eastern Texas firm providing financial planning assistance and asset protection services to residential and commercial clients in the region, is joining the Women's Shelter of South East Texas in a charity drive to help bring an end to all forms of domestic violence.
Serving the Jasper County region for nearly 40 years, the Women's Shelter of South East Texas does much more than provide emergency shelter for victims of domestic abuse. By providing community education for young people, the Women's Shelter works to prevent domestic abuse at the source by breaking through the cycle of violence that affects a growing number of families.
"The Women's Shelter is an integral part of many local programs aimed at reducing and preventing in-home violence, and they have earned the support of all the families in our community," says Mechille Wilson, founder and executive director of the Mechille Wilson Agency.
Joined by her professional staff, Wilson is working to gather local support for the Women's Shelter charity event by attracting a large online following over social media channels and an email information-sharing system. A full page article on the charity event is scheduled for publication in the newest edition of "Our Hometown," an online local interest magazine hosted by the Mechille Wilson Agency: http://mechillewilsonagency.com/Our-Hometown-Magazine_41.
A number of noteworthy nonprofit organizations and charitable causes affecting the eastern Texas community have received direct assistance from the Mechille Wilson Agency since the firm joined the national "Agents of Change" movement last year. Wilson and her team plan to continue the policy of assisting a new local charity on a bimonthly basis.
Everyone who wants to join the Mechille Wilson Agency and the Women's Shelter of South East Texas to help bring about an end to domestic violence in the local community is urged to be part of the event by visiting this page: http://www.mechillewilsonagency.com/Guiding-Youth-Towards-a-Violent-Free-Future_27_community_cause. All other local charity drives sponsored by the Mechille Wilson Agency are detailed on the firm's Community Causes page: http://www.mechillewilsonagency.com/community-cause.
About The Mechille Wilson Agency
Agency owner Mechille Wilson knows many local families. Her knowledge and understanding of the people in her community help Mechille to provide her customers with an outstanding level of service. She and her team look forward to helping families protect the things which are most important to them - family, home, car and more. They can also help clients prepare a strategy to achieve their financial goals. To contact a caring expert at the Mechille Wilson Agency, please call (409) 994-2009.