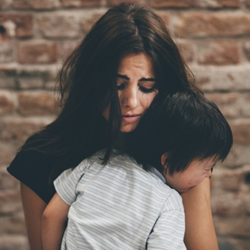 October is Domestic Awareness Month and our agency is taking a stand by supporting this remarkable organization that provides comprehensive services to survivors and victims of domestic violence
Chicago, IL (PRWEB) October 18, 2017
Jusino Insurance Services, a Chicago area agency offering insurance, financial planning assistance, and related services to communities throughout Illinois, is announcing an extended charity event in conjunction with Mujeres Latinas en Acción to help provide support to Latin American domestic violence survivors.
Mujeres Latinas en Acción is a nonprofit organization dedicated to supporting and empowering Latina women, enabling them to break free of violent or abusive relationships. The organization's Domestic Violence Program uses community outreach and education to assist survivors and break cycles of abuse as well as advocating on issues important to abuse victims.
"October is Domestic Awareness Month and our agency is taking a stand by supporting this remarkable organization that provides comprehensive services to survivors and victims of domestic violence," says Lisa Jusino, chief executive and founding agent of Jusino Insurance Services.
A comprehensive information sharing system has been established by the Jusino team to help share information about the charity event over social media and email channels with supporters throughout the Chicago region. Additional efforts to generate public support will include a cover article discussing the event in the newest issue of the Jusino Insurance Services online local interest magazine "Our Hometown": http://jusinoinsuranceservices.com/magazines.
To date, Jusino Insurance Services has worked to support well over a dozen charitable causes and nonprofit organizations in the Chicago region through a series of community engagement campaigns like this one. As longtime members of the Agents of Change nationwide charity support group, Jusino and her team plan to launch new events every other month in support of regional charities.
Jusino and her team have built the following webpage to help provide readers with additional information on the Chicago area charity drive to raise support for Mujeres Latinas en Acción and empower abuse survivors: http://jusinoinsuranceservices.com/causes/lending-helping-hand-latin-victims-domestic-violence/. An up to date listing of all charitable causes assisted by the Jusino Insurance Services team since joining the Agents of Change movement can be found on the firm's Community Causes page: http://jusinoinsuranceservices.com/community/.
About Jusino Insurance Services
Elizabeth Jusino has been with Allstate for over 25 years. Her tenure and experience has allowed her to not only understand the ins-and-outs of insurance, but also to service hundreds of families regarding a full range of protection needs. Elizabeth and her team of experts are committed to helping clients protect the things that are important – family, home, car, boat and more. The Jusino Insurance team can also help clients prepare a strategy to achieve their financial goals. To contact an expert at Jusino Insurance Services, visit http://www.jusinoinsuranceservices.com/ or call (312) 850-0775.