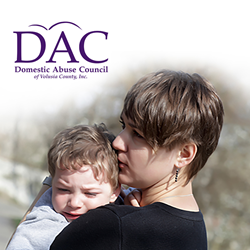 Domestic abuse is a scourge that affects everyone in one way or another, and with the help of organizations like the Domestic Abuse Council, our agency is on a mission to help stop domestic violence once and for all
Daytona, FL (PRWEB) September 21, 2016
O'Donnell Insurance Agency, a Daytona-based insurance and financial planning provider with offices that serve communities throughout central Florida, has joined the regional nonprofit Domestic Abuse Council in a charity event that promises to raise funds on behalf of abuse survivors in the area.
For nearly 40 years, the Domestic Abuse Council, Inc. (DAC) has worked to reverse the effects of domestic violence in central Florida. The DAC offers a broad range of services for abuse victims, including an emergency shelter, a 24 hour crisis hotline, legal and community advocacy services, case management, and a residential program for children who have witnessed domestic abuse.
"Domestic abuse is a scourge that affects everyone in one way or another, and with the help of organizations like the Domestic Abuse Council, our agency is on a mission to help stop domestic violence once and for all," says Vicki O'Donnell, founder and owner and acting director of the O'Donnell Insurance Agency.
Joined by her professional staff, O'Donnell is gathering support for the DAC charity event by connecting with families, business owners, and anti-abuse advocates in central Florida over social media and email. O'Donnell Insurance also plans to draft a full page article outlining the DAC charity drive for publication in the firm's online periodical "Our Hometown": http://www.odonnellinsuranceagency.com/Our-Hometown-Magazine_41.
Nearly half a dozen charitable organizations and nonprofit foundations have received direct assistance from O'Donnell Insurance Agency since the first of the year. The firm has recently joined the national "Agents of Change" charity involvement program, and plans to continue assisting local charities at the rate of one every other month.
Anyone who wants to be part of the charity initiative to support the Domestic Abuse Council in central Florida is invited by the O'Donnell Insurance Agency to visit the following page and take action in support of the cause: http://www.odonnellinsuranceagency.com/Help-Empower-Local-Victims-of-Domestic-Abuse_30_community_cause. More information on previous causes and charities supported by the O'Donnell Insurance team can be found on the agency's Community Causes page: http://www.odonnellinsuranceagency.com/community-cause.
About O'Donnell Insurance Agency
As a Personal Finance Representative in Daytona, agency owner Vicki O'Donnell knows many local families. Her knowledge and understanding of the people in her community ensures that clients of O'Donnell Insurance Agency are provided with an outstanding level of service. Vicki and her team look forward to helping families protect the things that are most important - family, home, car and more. O'Donnell Insurance Agency also offers clients a preparation strategy for achieving their financial goals. To contact an expert at O'Donnell Insurance Agency, visit http://www.odonnellinsuranceagency.com/ or call (386) 767-3040.