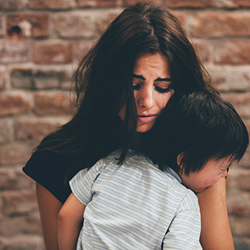 The simple fact is that many women in our community are dealing with domestic violence, but by working together we can put an end to the abuse once and for all
Duluth, GA (PRWEB) October 12, 2016
The Borror Agency, a Georgia-based insurance and financial planning consultancy that provides services to families and business owners throughout the Atlanta metro area, is announcing a grassroots charity effort that promises to raise awareness of domestic violence and gather support for domestic abuse victims.
Recent statistics show that one in four women will face domestic abuse at some point during their lifetime, and more than 98% of these women will also face financial abuse – the use of money or resources to trap victims in unhealthy relationships. The Borror Agency charity event aims to provide real world information to women in the local community in an effort to break the cycle of violence.
"The simple fact is that many women in our community are dealing with domestic violence, but by working together we can put an end to the abuse once and for all," says Tonya Borror, owner and acting manager of the Borror Agency.
To generate support for the Domestic Abuse Awareness charity event, Borror and her team are connecting with civic leaders, families, and business owners throughout the Atlanta area to share information and gather donations. The Borror team also plans to draft a full page article detailing the charity event goals in this month's edition of the firm's online magazine "Our Hometown": http://www.theborroragency.com/Our-Hometown-Magazine_39.
Nearly half a dozen notable nonprofits and charitable causes operating in the Atlanta region have received direct assistance from the Borror Agency since the start of the year. As part of an ongoing charity support program called "Agents of Change," the firm plans to continue assisting local charities regularly.
Anyone who would like to take part in the Domestic Abuse Awareness charity drive is personally invited by the Borror Agency team to visit the following page and make an effort to support the cause: http://www.theborroragency.com/Help-Us-End-Domestic-Abuse_17_community_cause. More information on previous charitable causes and nonprofit groups assisted by the Borror Agency can be reviewed from the company's Community Causes list: http://www.theborroragency.com/community-cause.
About The Borror Agency
The Borror Agency provides professional and dedicated insurance services not only to North Atlanta, but the entire State of Georgia. The Borror Agency specializes in assisting families with their home insurance, auto insurance, life insurance and more. As a service-oriented insurance agency, the Borror team treats clients like family, and strives to give personal attention and professional advice to help clients protect their families and their assets. Join with over 900 other families in Georgia who look to the Borror Agency for assistance with all their insurance and financial planning needs. To reach a helpful representative for the Borror Agency, visit http://www.theborroragency.com/ or call (678) 383-1998.