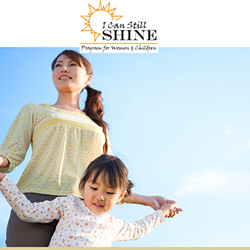 Many victims of domestic violence desperately want to leave their abusive partners, but are unable to do so because they lack the resources – this is why programs like I Can Still Shine are so important to our community
Flower Mound, TX (PRWEB) October 19, 2016
Dusty Wallace Insurance, a Texas-based agency offering insurance and financial planning services to clients throughout the Dallas/Fort Worth metropolitan area, is launching a charity initiative aimed at raising support and donations for the I Can Still Shine program for battered women and children in and around Tarrant County.
Statistics show that half of underprivileged women and children are forced to remain in abusive relationships due to financial constraints. The I Can Still Shine program is a faith-based initiative to provide help, support, and critical services to women and children in the Dallas region seeking to escape from domestic violence and abusive relationships.
"Many victims of domestic violence desperately want to leave their abusive partners, but are unable to do so because they lack the resources – this is why programs like I Can Still Shine are so important to our community," says Dusty Wallace, owner and general manager of Dusty Wallace Insurance.
Drawing on relationships with regional civic leaders, families, and business owners, the Dusty Wallace Insurance team has launched an online social media and email campaign to generate support for the I Can Still Shine charity event. The team is also planning a full length article highlighting the I Can Still Shine anti-abuse program which will be published in an upcoming issue of "Our Hometown," a monthly webzine hosted by the Wallace agency: http://www.dustywallaceinsurance.com/Our-Hometown-Magazine_32.
Nearly a dozen charitable organizations and nonprofit causes operating in eastern Texas have received direct assistance from Dusty Wallace Insurance in the last two years alone. The Wallace team is a proud affiliate of the national "Agents of Change" charity support initiative, and plans to continue their mission of assisting regional charities at the rate of one every other month.
Anyone who would like to join the Dusty Wallace Insurance team and be part of the I Can Still Shine charity event to support battered women and children is invited to visit this link and make a commitment to assist the cause: http://www.dustywallaceinsurance.com/Empowering-Domestic-Abuse-Victims-To-Shine-Through_26_community_cause. Details regarding past charitable causes assisted by the Dusty Wallace team are available on the company's Community Causes page: http://www.dustywallaceinsurance.com/community-cause?page=1.
About Dusty Wallace Insurance
Serving from their office in Flower Mound, TX, Dusty Wallace Insurance is committed to bringing local communities an insurance agency that understands their needs. Dusty Wallace Insurance works with carriers to assemble a variety of products and services for its customers, including products a typical consumer needs (home, auto, boat, ATV, etc.), financial services products and tools (retirement, savings, long term care, disability, etc.), business insurance (liability, building, auto), and workplace and individual benefits (accident, critical illness, cancer, disability, life). Dusty Wallace Insurance covers all the bases for insurance needs in the Central Texas area. To speak with a helpful representative from Dusty Wallace Insurance, call (972) 539-7162.