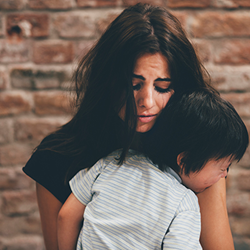 Our goal is to increase awareness of the issue of domestic abuse here in our community and around the country, and to help abuse survivors by enabling long-term safety and security through financial empowerment
Gainesville, VA (PRWEB) October 12, 2016
Designers Insurance Agency, a northern Virginia insurance and financial planning consultancy that provides services to families and business owners throughout the greater DC metropolitan region, is embarking on a charity drive to raise awareness of domestic abuse and financially empower domestic violence victims.
Reports from several national charitable organizations reveal that one in four women confront domestic violence at some point during their lives. Moreover, most of these women struggle with financial abuse – the use of finances to ensnare the abuse victim. The Designers Insurance charity event will gather funds for national organizations committed to ending domestic violence and offering direct assistance to victims of financial abuse.
"Our goal is to increase awareness of the issue of domestic abuse here in our community and around the country, and to help abuse survivors by enabling long-term safety and security through financial empowerment," says Wally Arcayan, the founder and manager of Designers Insurance Agency.
To publicize the charity drive, the Designers Insurance team is utilizing social media and email to connect with families, advocates, and civic leaders across the DC region. The team is also producing a feature article discussing the issue and the charity event for publication in the next issue of "Our Hometown," a webzine hosted by the firm: http://www.designersinsuranceagency.com/Our-Hometown-Magazine_44.
Designers Insurance Agency has been an active supporter of many notable charities in the DC area over the last several years. The Designers team is a proud member of the national "Agents of Change" charity involvement program, and plans to continue assisting local charities regularly over the months to come.
Anyone who would like to join the Designers Insurance team in their efforts to end domestic and financial abuse is welcomed to the following page and encouraged to take action in support of the cause: http://www.designersinsuranceagency.com/Help-Us-End-Domestic-Abuse_28_community_cause. Details regarding the many charitable causes and nonprofit organizations assisted by Designers Insurance Agency in the past can be found on the firm's Community Causes page: http://www.designersinsuranceagency.com/community-cause.
About Designers Insurance Agency
Designers Insurance Agency has been serving the Fairfax, Gainesville and Herndon area for over 20 years.
Wally Arcayan, owner of Designers Insurance Agency, values the opportunity to guide customers through the many options within the industry, ensuring the best selections for their financial future. Having received the Allstate Financial Leader Award and Honor Ring for 12 years, Wally Arcayan and his staff focus on providing the highest standards of service at all times and in every situation. More information about Designers Insurance Agency can be found at http://designersinsuranceagency.com. To contact an expert at Designers Insurance Agency, call (703) 385.0440.