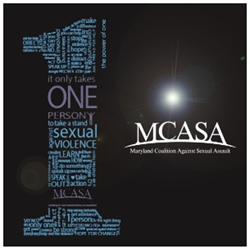 We all must get involved to have a positive impact on the lives of local victims
Silver Spring, MD (PRWEB) October 19, 2017
The Portee Insurance Agency, a family managed firm in the Washington DC area that provides insurance and financial preparation services, is announcing an extended charity event in cooperation with the Maryland Coalition Against Sexual Assault that promises to provide support to survivors of domestic abuse.
Maryland Coalition Against Sexual Assault (MCASA) provides a wide range of critical services to victims of domestic violence, as well as consistently advocating for accessible and compassionate care for sexual assault victims. MCASA is composed of a coalition of the 17 rape crisis centers in Maryland, as well a host of service providers and care professionals based in the region.
"We all must get involved to have a positive impact on the lives of local victims," stated Ralph Portee, the founding member and principal agent of Portee Insurance Agency.
Much of the publicity being generated to raise awareness of the ongoing charity initiative is due to the online social media and email campaign hosted by Portee and his team. In addition to connecting with local residents directly, Portee Insurance will be publishing a full length cover article discussing the charity event in the upcoming issue of the agency's online community digest "Our Hometown": http://www.porteeinsurance.com/Our-Hometown-Magazine_41.
Portee and his team have worked in support of well over a dozen similar charity campaigns over the last three years. As members of the nationally recognizes "Agents of Change" charity assistance partnership, the firm will be working with new charitable organizations in the DC area at the rate of one every three months.
The Portee Insurance Agency team has made the following page available for all readers who would like to be directly involved in the charity effort to support the Maryland Coalition Against Sexual Assault: http://www.porteeinsurance.com/Shattering-the-Silence-Supporting-the-Victims_26_community_cause. Previous charity drives as well as announcements on new charity events are listed on the Portee Insurance Agency's Community Causes page, located here: http://www.porteeinsurance.com/community-cause.
About the Portee Insurance Agency
A full service firm serving families from two locations in Silver Spring, MD, Ralph Portee and his team of caring professionals have one simple mission: to provide the best insurance and financial services in the industry while maintaining consistently superior service. Their focus is to protect all the things which are most important to their clients (their families, homes, cars, and more) and to help them develop strategies for long-term financial success and security. The dedicated agents at Portee Insurance may be reached by visiting http://www.porteeinsurance.com/ or calling (301) 587-0196.