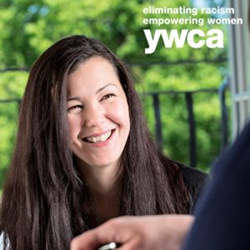 The YWCA has been helping women in our community fight back against domestic violence for a long time, and we're extending the charity campaign to provide additional support for this important cause
Toledo, OH (PRWEB) September 18, 2017
Arrow & Associates, a full service agency that offers insurance and financial preparation services to communities in and around the greater Toledo metropolitan area, is extending a charity drive to raise local support for the YWCA, a local nonprofit group that provides support to women overcoming domestic abuse.
The YWCA charity event, initiated earlier this year by the Arrow & Associates team, is being extended to provide additional support and donations to the organization until the beginning of November. October is national Domestic Violence Awareness Month, and a series of public service messages sharing information about the charity drive are planned as part of the final month of the campaign.
"The YWCA has been helping women in our community fight back against domestic violence for a long time, and we're extending the charity campaign to provide additional support for this important cause," says Arrow Dickerson, managing director and owner of the Arrow & Associates firm.
Arrow & Associates has employed a wide range of online social media and email tools to help gather local support for the YWCA charity event, and the team plans to continue this effort through the end of October. Additionally, a new write up on the charity drive has been slated for a new edition of "Our Hometown," a monthly local interest webzine hosted by Arrow & Associates: http://arrowdickerson.com/magazines/.
This extended charity drive is only the first of many such events planned by Arrow & Associates for the near future. As new and dedicated representatives of the "Agents of Change" charity assistance coalition, the Arrow team will be selecting and supporting new regional charities regularly.
For all those who would like to be part of the ongoing charity drive to raise support for the YWCA in the Toledo area, the Arrow & Associates team has extended an invitation to visit the following page and take action: http://arrowdickerson.com/causes/empower-us-empower-world/. As new charity drives are announced by the Arrow & Associates team, details on each of them will be provided in the firm's Community Causes archive: http://arrowdickerson.com/community/.
About Arrow & Associates
As a Personal Finance Representative in Toledo, agency owner Arrow Dickerson knows many local families. Her knowledge and understanding of the people in her community ensures that clients of Arrow & Associates are provided with an outstanding level of service. Arrow and her team look forward to helping families protect the things that are most important – family, home, car and more. Arrow & Associates also offers clients a preparation strategy for achieving their financial goals. To contact an expert at Arrow & Associates, visit http://arrowdickerson.com/ or call (419) 841-5017.