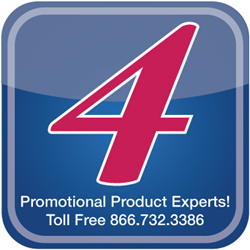 Essex, Ct (PRWEB) October 13, 2014
October is Domestic Violence Awareness Month. Most people recognize the pink awareness ribbon and know October to be Breast Cancer Awareness Month, but October is also a time to recognize another large issue that can affect women's health. 4AllPromos supports the pink and purple ribbon in October and hopes customers and businesses help raise awareness about these important issues.
In light of recent media stories related to the National Football league and domestic violence the issue has taken center stage. Oftentimes victims of domestic violence don't come forward to get the help they need because of the risk of endangering themselves or children involved. According to the National Coalition Against Domestic Violence 1 in 3 women and 1 in 4 men have experienced some form of physical violence by an intimate partner in their lifetime.
Bring awareness to the issue of domestic abuse and domestic violence with promotional products from http://www.4allpromos.com 4AllPromos is an online leader of promotional and custom imprinted products including apparel, giveaways, tradeshow products, office supplies, office supplies and much, much more. Print the purple ribbon on giveaways such as tote bags, sticky notes, pens, calendars and other affordable marketing materials for potential customers. These simple items can help bring awareness about any issue to a community or group. Promotional products can be imprinted with hotlines, informational websites and support group information.
Hosting a walk, raffle or other fundraiser? Raise more than just awareness about the issue, help raise funds for support efforts by selling custom imprinted and promotional products imprinted with important information.
Custom imprinted make great giveaways and prizes at special events. Advertise a business, connect with potential clients and customers and get the word out about an important cause with custom imprinted items such as candy and gourmet snacks, apparel, information brochures, magnets, sport bottles or other simple items. The fall is a great time to connect with the community at outdoor events.
For more information on how to bring awareness to an issue such as domestic violence with promotional products from 4AllPromos visit http://www.4allpromos.com or call 1-866-732-3386 toll-free