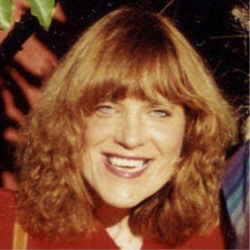 Human beings are born into this world seeking relationships. However, if one's choices of mates are being influenced by an unhealthy and desperate need…, the individual may overlook the many potentionally harmful 'red flags' in the relationship.
San Diego, Californiia (PRWEB) October 22, 2014
According to the latest figures, 1 out of 4 women will experience an abusive relationship. But clinical psychologist Joanne Wendt, who helps victims of domestic violence through her practice, says there are often many early warning signs. Domestic violence occurs when one person in a relationship attempts to dominate and control the other person by force or through intimidation. Dr. Wendt says if more people recognized the warning signs of domestic violence, more people could get the help that they need.
Dr. Wendt believes that in light of recent incidents of domestic abuse involving Baltimore Ravens player Ray Rice and other celebrated figures, it is important to let women know the clues for the possibility of future abuse. "Human beings are born into this world seeking relationships However, if one's choices of mates are being influenced by an unhealthy and desperate need to prevent loneliness, to be taken care of or to fit in with a peer group, the individual may overlook the many potentially harmful 'red flags' in the relationship," says Dr. Wendt. Here are her top signs of an abusive relationship:
The first sign is jealousy and controlling behavior. Abusers will often frame jealousy as a sign of love although jealousy is actually a sign of a lack of trust and possessiveness. In fact as the jealousy progresses the person may become more controlling, even to the point of isolating the woman by preventing her from seeing her friends and family.
Often, when a woman is dealing with an abusive man, the relationship will move very quickly. The man will pressure the woman to commit to the relationship early on. This is sometimes the prerequisite to his unrealistic expectations. Abusive people often expect their romantic partner to fulfill all of their needs.
A man who becomes an abuser often starts out by being cruel to children or animals. He is insensitive to their pain and suffering, or will punish them severely for things beyond their control and understanding. Statistics show that 60% of the men who beat women also beat their children, but this cruelty can take the form of verbal abuse as well.
While an abuser is insensitive to the feelings of others, he is hypersensitive where his own feelings are concerned. He is easily insulted, offended and hurt by perceived or imaginary slights. He blames other people for his feelings and problems. In a relationship, he will tell the woman that she is at fault for anything that goes wrong. This emotional turmoil can also lead to sudden changes in mood, sometimes referred to as "Dr. Jekyll and Mr. Hyde syndrome."
Rigid sex roles and "playful" use of force in sex could also be signs that a woman is in an abusive relationship. Abusers often expect women to serve and obey them in the home, while also subjecting themselves to being held down or acting out violent fantasies during sex. He may also have little regard for whether she wants to have sex.
Past incidents of violence are also important indicators of future behavior. Violence and threats of violence could include any physical force meant to control the woman. It is not acceptable for people to threaten their mates, even during an argument. Many batterers will also break or strike objects when their angry. Dr. Wendt says this is more behavior used to terrorize and punish. Most people do not threaten their mates, but a batterer will try to excuse threats by saying "everybody talks like that."
Unfortunately, some people in abusive relationships do not seek help until it is too late. Others may even blame themselves. But as Dr. Wendt reminds her patients, it is not the victims' fault. She says anyone who is a victim of domestic violence should seek help immediately from those around her, or even from the National Domestic Violence Hotline. Several resources on achieving and maintaining healthy relationships can be found in the "I Recommend" section of Dr. Wendt's website.
About Joanne J. Wendt, Ph.D.:
Dr. Wendt is a Clinical Psychologist who for 28 years has been helping individuals, couples, and families find peace and harmony in a respectful and caring atmosphere. She specializes in relationship issues, depression, and anxiety. Dr. Wendt's goal is to help her clients discover the strength within them to achieve their highest possible potential. Her approach to the therapeutic setting is one of optimism and great respect for an individual's readiness to meet difficult challenges and gain a greater understanding of who he/she aspires to be. To find out more, visit http://drjoannewendt.com.