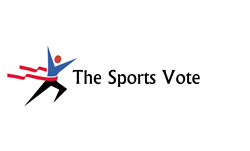 "Turning America into a big sports book will destroy this country by crushing the life out of what's left of the middle class. Period." - Chris Rabalais
Hollywood, California (PRWEB) April 27, 2016
The Subcommittee on Commerce, Manufacturing and Trade is planning a Congressional hearing on daily fantasy sports (DFS) on May 11, 2016. Reportedly, the hearing is expected to turn into a broader discussion covering legalization of sports betting in general.
The New Sports Economy Institute (NSEI) is extremely concerned that the irresponsible and inaccurate narrative that the daily fantasy sports industry and other sports gambling proponents are disseminating will steer America into a path of irrecoverable destruction. With the goal of starting an educated conversation and ensuring a robust and honest discussion on the matter, NSEI is sending a personal letter to all 535 members of Congress, the California Assembly, all state Attorney Generals, NFL, NBA, MLB, NHL,NCAA, major media and others.
"While everyone is focused on the presidential election, the Congressional hearings on May 11 are an even bigger matter that is going almost unnoticed." said Chris Rabalais, Managing Director of NSEI. "Will we sacrifice the integrity of sports, ethics and common sense for the instant gratification of a few dollars? Or will we take the long-term view and follow the better path that not only preserves integrity and encourages ethical behavior, but also maximizes the economic benefit for everyone involved?"
Simultaneously with the submission of the letter, NSEI is also launching a new website on May 2. On this new easy-to-use website, interested parties can see a fully transparent timeline that lays out the entire history of the project, targeted conversation starters for the government, leagues and the fans, as well as summary information on NSEI's three main programs: SportsFolio, SportsVote, and SportsCore.
"For more than 13 years, we have been advancing and advocating the sports stock market concept, which is a humane, purposeful, and responsible alternative to sports gambling" added Rabalais. "It was not always smooth. I was ridiculed, libeled, extorted, sued, lost my spouse to a divorce and almost lost my home. This is the price of innovation. But, we have done two things: First, we have always been transparent. We have nothing to hide. Second, we persevered. We never gave up. Today we proudly light the torch on our mission to keep sports gambling at bay and ask the Congress and others to take a real good, hard look at this."
Finally, NSEI will be hosting a victory party on Saturday August 6, 2016 in Hollywood, California. The invitation-only, red carpet event will celebrate the culmination of 13+ years of effort by a few dedicated people who refused to take any shortcuts and stood up against sports gambling in support of the American Dream.
"You can't swim upstream," continues Rabalais. "Humans have a natural desire to speculate and that desire is heightened even more if the subject matter is sports. That's what we have to work with. You can't just say that gambling is bad. You have to provide an alternative. Prohibition has not worked before, and it will not work now. But, that doesn't mean that we completely succumb to our selfish short-sighted personal desires and turn America into a big sports book. Contrary to what you are hearing from gambling interests, it has not worked elsewhere in the world. They are lying. Turning America into a big sports book will destroy this country by crushing the life out of what's left of the middle class. Period."
For more information:
Contact Jason Henry - Media Relations
The New Sports Economy Institute
iPhone (705) 772-7066 or Jason (at) ASMFree.com