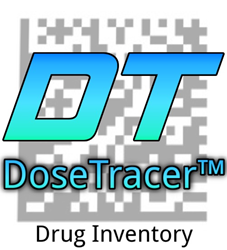 Tracking drug/vaccine inventory and reimbursement for physician offices since 2010
DAYTON, Ohio (PRWEB) September 09, 2021
Custom PC Programming, LLC., a provider of technology solutions that meet the needs of a wide range of medical specialties across the country, today announced a partnership with athenahealth, Inc. through the company's Marketplace program. As part of the athenahealth® Marketplace, DoseTracer Software is now available to athenahealth's growing network of healthcare providers for inventory and reimbursement tracking of injected/infused drugs or vaccines administered in the medical office.
"This partnership with athenahealth showcases our expertise in breakthrough healthcare IT and demonstrates our ability to complement the diverse array of partner solutions offered by the athenahealth Marketplace," said Mark Naples, President of Custom PC Programming, LLC. "DoseTracer Software's patent pending processes and powerful interface with athenahealth simplify drug and vaccine inventory tracking and provide detailed reporting on reimbursement status of each individual dose, as well as on the overall health of your vaccine and drug injection/infusion program."
athenahealth is a network-enabled, results-oriented software and services company that offers medical record, revenue cycle, patient engagement, and care coordination services for ambulatory and hospital clients nationwide. The company's vision is to build a thriving ecosystem that delivers accessible, high-quality, and sustainable healthcare for all. As a Marketplace partner, DoseTracer Software joins a community of innovated, like-minded healthcare professionals who are looking to bring best-in-class solutions to the athenahealth provider base.
To learn more about DoseTracer Software's new integrated application, please visit our product listing page on the Marketplace.
About DoseTracer Software
Since 2010, Custom PC Programming, LLC has been providing inventory and reimbursement tracking solutions to healthcare providers across the country. Our extensive experience puts us at the forefront of the vaccine/drug inventory tracking system technological curve as DoseTracer Software continues to evolve and exceed client expectations. Our ultra-rapid development capabilities allow us to offer our users unmatched response time for customization and new report implementation, while continuing to provide an easy-to-use system with the highest levels of reliability and value.
About athenahealth Marketplace
The athenahealth Marketplace, the largest EHR app store, is where athenahealth customers find innovative healthcare IT solutions that extend athenahealth services and allow customers to create highly tailored user experiences. Customers use Marketplace partner solutions to boost practice efficiency, increase patient satisfaction, and engage patients in their own care. The Marketplace has more than 250 solutions across 60 categories that are seamlessly integrated with athenaOne, athenahealth's network-enabled platform through which the company offers medical records, revenue cycle, patient engagement, and care coordination service offerings.
Contact Info
Mark Naples
Custom PC Programming, LLC
mark@custompcprogramming.com
937/239-7170