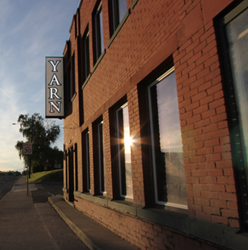 We have a wide variety of customer types, it's awesome to be able to send customized emails with exactly the content our customers are looking for
Spokane, WA (PRWEB) July 29, 2014
Earlier this year Paradise Fibers chose Dotmailer for their primary email marketing platform. Dotmailer is a U.K. based email service provider with advanced functionality with the Magento Ecommerce platform. They have created a plug and play extension for Magento Commerce users with advanced functionality and segmentation features.
"We have a wide variety of customer types, it's awesome to be able to send customized emails with exactly the content our customers are looking for", says Travis Romine owner of Paradise Fibers. Dotmailer takes the data from Magento and uses it to create segments of customers based on past purchase data and behavioral history.
The Magento and Dotmailer integration allows for dynamic content based on customer behavior to be added to marketing emails automatically. Recently viewed products, Best Sellers, Related Products, Cross-Sell and more are available to present automatically in any email message. "The simple drag and drop interface allows us to create emails quickly and create template blocks so email creation goes fast."
"Dotmailer has been our secret weapon, keeping our email marketing streamline and effective."
Paradise Fibers has been in business since 1997 selling wool roving, knitting yarn, spinning wheels, looms and craft supplies. The company consists of a variety of Romine family members with a sprinkle of dedicated fiber junkies and stunt men.