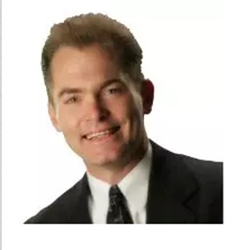 The results you want will be created by the actions you take TODAY. No matter how great or strong your desires and intentions, the world only rewards actions.
Dallas, TX (PRWEB) September 19, 2014
As a business and life strategist, Doug Ottersberg's mission is to help people make better decisions and achieve better results. At Investor Palooza, Doug Ottersberg hopes to empower attendees by sharing over 20 life changing strategies that will help people clarify their Life's Vision, and more effectively implement the tasks needed to live an abundant life and create a lasting legacy.
Doug Ottersberg reminds people that "the world doesn't reward perfection, it rewards productivity and effectiveness. Countless books are never written, and multitudes of business are never started, because we are perfectionist. We must keep in mind that things just need to be good enough."
Doug Ottersberg is a business and life strategist who will be speaking today at Investor Palooza. Investor Palooza is a premier real estate investing event taking place in Dallas, Texas today, Friday, September 19th through Sunday, September 21st , 2014.
Doug Ottersberg and his wife Ana were married in 1994 and have worked side by side building multiple businesses providing deserving families with quality affordable housing. Along the way, several failures and an embarrassing moment of truth caused Doug Ottersberg to feel as if some mysterious force had him in its grip, keeping him from enjoying the successful results he knew he was capable of producing for himself and family, and yet, just couldn't. His journey to overcome this force introduced him to a new calling.
Before starting his consultancy, Doug Ottersberg was a successful real estate investor and the President of Creative Homebuyers. Doug and Ana Ottersberg, are the proud parents of three children: Stewart, Gabriella and Nicholas. In addition to his work as an educator in the investment and personal improvement fields, he serves on the Board of Directors for the New Mexico Manufactured Housing Association and is a mentor for The Focus Foundation teaching young adults financial literacy.
Doug Ottersberg
info (at) DougOttersberg (dot) com
888-321-3684
http://DougOttersberg.com/