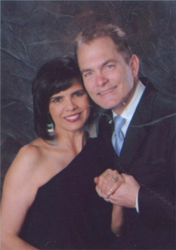 Cincinnati, OH (PRWEB) November 05, 2014
Doug Ottersberg is a sought after Real Estate Investor, Trainer, and Speaker, who will be presenting at the OREIA National Real Estate Strategies Summit later this week. Doug Ottersberg will be teaching how to identify undervalued and commonly overlooked real estates deals in various market places around the United States. OREIA is the event of the year where America's top investors, service providers, and experts meet to take their businesses to the next lever and keep their finger on the pulse of the real estate market in America. OREIA's event will be taking place in Mason, Ohio from November 6th to November 9th 2014.
Year in and year out, the National Real Estate Strategies Summit has been the biggest, most popular, and most innovative conference and trade show in the country, with attendees and experts from all over the U.S. Whether it's the latest thinking, the most up-to-date technologies, the best resources, the current market trends, or the best practices used by their colleagues all over the country, the most successful real estate investors and landlords in the country make the time to get away, focus on updating their education, and stay abreast of what's happening in their businesses.
Doug and Ana Ottersberg are excited to be contributing to this year's OREIA National Real Estate Strategies Summit by sharing their wisdom. Trailers, mobile homes, wobbly boxes, tornado magnets—call them what one will, they're the ultimate in affordable housing and high returns. They're super-cheap to buy, easy and inexpensive to rehab, and in-demand as places to live. Doug & Ana Ottersberg should know—they're collecting payments on over 200 of them right now. Come and find out:

How to stop fighting every competitor in the world for single family deals, and do mobile home deals with relatively little competition
How mobile homes deals are found, and evaluated, and why one can get into these deals with a few thousand dollars of one's own money (or someone else's)
How the profit is made—it's a lot bigger than one would think, and probably not the way one would think
How the Dodd-Frank Act has affected mobile home financing, and what one can do about it
Since getting married in 1994, Doug Ottersberg and his wife Ana have worked side by side building multiple businesses providing deserving families with quality affordable housing. Along the way, several failures and an embarrassing moment of truth caused Doug Ottersberg to feel as if some mysterious force had him in its grip, keeping him from enjoying the successful results he knew he was capable of producing for himself and family, and yet, just couldn't.
His journey to overcome this force introduced him to a new calling. As a business and life strategist, Doug Ottersberg's mission is to help people make better decisions and achieve better results, and bridging the gap from frustration to a better quality life. Regardless of the current situation or level of expertise, one will learn proven ways to overcoming the obstacles preventing them from creating and living the life they deserve to live and want to provide their family.
And just like a business needs a solid plan to succeed, so does one's life. At the OREIA National Real Estate Strategies Summit, Doug and Ana Ottersberg will give attendees the tools needed for them to create the future they want. They will also start participants on the path to master the things 'the best' have already figured out.
To register for the OREIA National Real Estate Strategies Summit, click here. It will be held from November 6-9, 2014 at the Great Wolf Lodge: 2501 Great Wolf Dr, Mason OH, 45040, PH: 866-954-9653.
About Doug and Ana Ottersberg
Doug Ottersberg and his wife, Ana, are the proud parents of three children: Stewart, Gabriella and Nicholas. In addition to his work as an educator in the investment and personal improvement fields, he serves on the Board of Directors for the New Mexico Manufactured Housing Association, is a mentor for The Focus Foundation teaching young adults financial literacy, and Past Master of the Masonic Lodge in Santa Fe, New Mexico.
Doug and Ana turned to mobile home investing as a way to get out of the rat race in the early 1990s. Today, they fund everything from their children's educations to their lifestyles with mobile homes and mobile home parks.
Doug Ottersberg
info (at) DougOttersberg (dot) com
888-321-3684