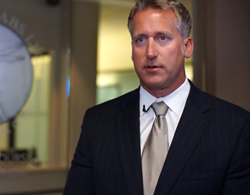 We can always depend on Downing Labs for complete satisfaction, reliability and innovation. ~ Dr. Eric Serrano
Dallas, TX (PRWEB) December 05, 2014
Chris and Ashley Downing purchased a local compounding pharmacy in Dallas, Texas called NuVision in January of 2014. Purchasing NuVision was for the sole purpose of capitalizing on an established customer base to use moving forward. Immediately after the purchase was made, Downing Labs was created. Setting new policies and guidelines under the new company Downing Labs, they were able to recruit top tier experienced professionals in the field and invest in state-of-the-art equipment to meet the future needs of the industry. "Once we purchased the company, we made vast improvements to equipment, policies and procedures." says Ashley Downing, Director of Downing Labs.
Pharmacist, Product Developer and mentor Roger Mansfield was hired immediately for his compliance work, compounding expertise and strong working history with Ashley Downing from 2008-2011. Mr. Mansfield worked rigorously to streamline production, removed product redundancy and developed individual dosages based on doctors requests. With over 80 years of experience on the pharmacist staff alone (Kristi Kubosh the Pharmacist in Charge "PIC", Roger Mansfield Pharmacist and Product Developer, and Dick Neal Pharmacist and a former "PIC"). "Downing Labs has the capability to meet the current and future needs of all of their customers." says Chris Downing, President of Downing Labs. Currently Downing Labs has over 10,000 customers nationally and growing. Also, licensed in 40 states and acquiring more daily until they will obtain all 50 states in the next 12 months.
Downing Labs has set quality control improvements to meet FDA standards. Enhanced cleaning protocols using a weekly cleaning rotation of three different disinfectants. Improved environmental monitoring program under cGMP guidelines. Setting protocol to trend temperature and humidity in clean rooms and sign off daily. Cleaning glass wear with steam using a state of the art steam scrubber washer (reverse osmosis tanks were replaced with deionized systems that are above and beyond guidance principles). A thorough equipment validation by Biometrix and all drug formulas are being validated and approved by Dynalabs. Monitor for aseptic gowning and surface sampling and test for bacteria, yeast, mold and fungi to insure quality environmental assurance (tested by Dynalabs).
"As we continue to grow our company, we look forward to increasing our customer base as well as enhancing patient safety and becoming a 503B facility. This will allow us to be registered as a FDA compounding manufacturer." Says Ashley Downing, Director of Downing Labs.