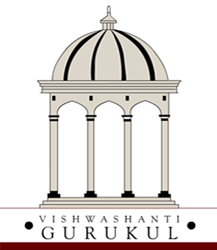 At "Vishwashanti Gurukul, an IB World School", the latest instructional methodology and a hi-tech education system with due emphasis on ancient Indian Heritage and Culture enables the students to be global citizens of tomorrow.
Pune, Maharashtra (PRWEB) March 31, 2015
Maintaining their reputation as one of the best boarding schools in India, Vishwashanti Gurukul is now enabling their students with advanced and auxiliary facilities of health care. The institute holds a full-fledged infirmary that contains 10 beds, consultation room, separate check-up rooms for girls as well as boys, isolation ward and much more. Besides this, the institute even enables their students with group mediclaim insurance. Through this medical insurance, individuals can get instant medical assistance, in case of any emergency. Besides this, the institute even indulges themselves in providing regular medical check-ups to their students along with availability of 24 hours of medical facilities.
Vishwashanti Gurukul is one of the best IB schools in Pune that is well recognized for serving their participants with world class educational facilities. The educational programmes that the institute offers to students are focused to cover up the primary, middle and upper schooling years of an individual. Their wide range of programmes, for which the institute is authorized by the International Baccalaureate Organization (IBO), includes the Primary Years Programme (PYP), the Diploma Programme and the Middle Years Programme (MYP Candidate School). It is authorized by the Examinations Centre University of Cambridge International Examinations. All these programmes that the institute provides are planned to meet their students' needs and are focused to provide them world class knowledge of their respective fields. Enrolling with one of the best Boarding school in Pune will sure enough brighten up the future of any child.
Elaborating more about the health care services of the institute, one of the facilitator's from the institute stated, "'A healthy mind in a healthy body' is the essence of a prosperous life. A healthy body is the most essential requisite for progress and development at any stage of life. Our School provides complete healthcare facilities to look after the overall health of each student. There is a well-equipped medical room which functions twenty-four hours a day. To ensure that all emergencies are treated with utmost care and attention, we have full time family physicians, staff nurses, nursing attendants and a well-equipped ambulance."
About MIT, Pune's Vishwashanti Gurukul-
Vishwashanti Gurukul's mission is to provide a resource based education with global opportunities for academic growth and development, and assure that all students are provided the necessary life skills and competencies to function productively in an ever changing society while retaining Indian values and Philosophy. To make 'Vishwashanti Gurukul' a learning community of motivated students with the staff engaged in realizing the children's full human potential and imparting world class education to each student which fosters academic excellence, physical fitness, psychological and spiritual health and social consciousness. The emphasis of MIT's Vishwashanti Gurukul, an IB World School will be to make the students proud of their deep-rooted ethos, the ancient Indian culture and train them in the most modern methodology prescribed by the IB and CIE.
For more information, please visit- http://mitgurukul.com/