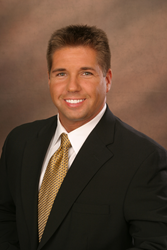 "We know that improving our treatment not only enhances oral health but also reduces the potential for heart attack and stroke. And who wouldn't want to stop gum disease before it puts your cardiovascular health at risk?" said Dr. Broome
Charlotte, NC (PRWEB) April 20, 2017
A landmark study has found a link between oral bacteria and heart disease. According to results published in the April 2017 Postgraduate Medical Journal (PMJ), bacteria in the mouth from poor dental hygiene leads to gum disease and other systemic diseases such as cardiovascular disease, stroke, diabetes, and more. This is because bacterial infections from gum diseases such as gingivitis or periodontitis can easily spread to other parts of the body; even worse, they can spread without ever displaying symptoms.
"The body has the ability to heal itself when challenged with minor issues like a simple paper cut all the way to a broken bone. The healing process begins with the initial inflammatory response to an injury. That response brings about the defense mechanism as well as the healing mechanism of the body," said Dr. Broome. "The problem occurs when inflammation becomes a chronic event. Long-term, prolonged inflammation in the body causes a breakdown of the healing process. The body begins to damage surrounding structures (bone) in an effort to rid the body of the cause of the inflammation. Gum disease is exactly the same. When bacteria infect the gums and the area surrounding the teeth, the body begins to dissolve the bone trying to eliminate the bacterial invasion. Red, puffy, bleeding gums display the hallmark signs of inflammation. What has now been shown is that inflammation spreads to other parts of the body. And now suggests people with gum disease have a more than a 50 percent higher risk of cardiovascular disease or heart attack."
Traditionally, dental specialists judged the severity of gum disease by the amount of bleeding, tooth instability, or depth of infection in the gums. However, the more recent Bale Doneen oral bacteria testing method has made it possible, in one test, to gauge an individual's oral health. This method distinguishes itself from other methods by identifying the types of bacteria in a given patient's mouth, which allows a customized, more efficient treatment plan to be created.
"Each patient is different and not all oral bacteria are the same, so a treatment must be personalized. The plan of action for one patient may be totally different for another. One fact that alarms most people is that bacteria are transmittable. If your significant other has a periodontal disease it's highly probable you will become infected with the same bacteria that has been causing them problems. Your immune response to those bacteria will determine your level of inflammation," Dr. Broome said. "For example, gingivitis is a mild gum disease that daily brushing and flossing can improve, while periodontitis is more serious, usually requiring antibiotics and professional treatment. From just a quick sample of a patient's plaque and saliva, a bacteria profile and subsequent treatment plan can be custom-designed."
The Bale Doneen method is a comprehensive scientific approach that also uses imaging to check for latent symptoms of an arterial disease. Once the type of bacteria is identified, the proper treatment can be determined, which can include in-office periodontal therapy session, laser therapy, and antibiotics, among others. To learn more about customized periodontal therapy and oral bacteria testing offered at Charlotte Center for Cosmetic Dentistry, visit http://DestinationSmile.com/Why-You-Should-Get-an-Oral-Bacteria-DNA-Test/.
"Because the Bale Doneen method allows us to identify the types of bacteria in a patient's mouth, including those that cause gum disease, we can more precisely treat the cause of the problem, which is better for our patients," Dr. Broome said. "Because it has been established that the spread of oral bacteria through the blood stream is a cause of heart disease and stroke, we know that improving our treatment not only enhances oral health but also reduces the potential for heart attack and stroke. And who wouldn't want to stop gum disease before it puts your cardiovascular health at risk?"
Dr. Patrick J. Broome, DMD, is the founder of Charlotte Center for Cosmetic Dentistry in Charlotte, North Carolina. Dr. Broome has extensive postgraduate education and experience in cosmetic and aesthetic dentistry and focuses on dental implants, teeth whitening, porcelain veneers, inlays/onlays, dental crowns, dental bridges, Invisalign®, and total smile makeovers in Charlotte. Dr. Broome offers laser dentistry and sedation dentistry at no additional charge to his patients. He also serves as a clinical instructor for the Southeast Regional Training Center for the Biolase Waterlase iPlus laser system, the most advanced laser dentistry system currently available to dentists. Learn more at http://DestinationSmile.com/.
Charlotte Center for Cosmetic Dentistry
6849 Fairview Road #200
Charlotte, NC 28210
(704) 815-6659
info(at)DestinationSmile(dot)com