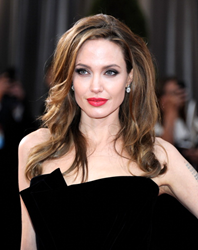 A tummy tuck will be the best decision you've ever made!
Seattle, WA (PRWEB) March 21, 2014
Most people have celebrities that they look up to. Some are devoted to following every tweet of their favorite musical artist. Some adore the lead characters of our favorite TV show. Whoever it is people follow, there are a few celebrities that are exploding across social media after publicly revealing they've had the now infamous 'mommy makeover'.
Dr. Bryan McIntosh, a plastic surgeon well known in the Seattle area for his expertise in tummy tuck procedures as well as breast augmentation and reconstruction, has seen the impact that these confident ladies are having on shy, insecure mothers around America. In response, he released an infographic dishing the information on five famous ladies that have had the tummy tuck procedure—and why!
"It'll be the BEST decision you've ever made! How's that?"
Those words came from the TV personality and author Kate Gosselin in a tweet about her tummy tuck.
"For some years 'mommy makeovers' were scorned by the general public, but more and more mothers are identifying with the celebrities that aren't ashamed to admit they weren't happy with their post-baby bodies," Dr. Bryan McIntosh said. The article explains that, following pregnancy and birth, many mothers find the muscles and skin of their tummies so stretched that no matter how many sit ups and crunches they do, they can't get the muscles to return to their pre-baby firmness.
In fact, the infographic gives some inspiring statistics: 96% of people who have received this operation have said it was worth it, and many have also expressed disappointment about having put it off so long!
The article explains the tummy tuck procedure, the most common part of the mommy makeover. The makeover may also include breast implants for women that have seen the deflating results of years of breastfeeding. Prep time, surgery, recovery, and other stats are included, but the real joy is seeing five of our most popular celebrities talk about their tummy tuck, confident, beautiful and free.
About Dr. Bryan McIntosh
Dr. Bryan McIntosh, of the Greater Seattle area, is a certified plastic surgeon. He is a respected member of the American Plastic Surgeon Association. He greatly enjoys his work, which he considers fulfilling and energizing. He specializes in reconstructive surgeries for cancer and trauma victims. He resides and practices in Bellevue, WA.
Dr. Bryan McIntosh
12301 NE 10th Place, Suite 100
Bellevue, WA 98005
Phone: (425) 318-7565
http://www.yourseattleplasticsurgery.com/