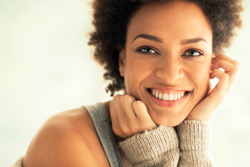 Eyelid surgery is one of the best ways to bring youthfulness and vibrancy back to your face.
Seattle, WA (PRWEB) April 07, 2015
Those in Seattle that have been bemoaning drooping and sagging eyelids need moan no longer — Dr. Bryan McIntosh, a well-regarded cosmetic surgeon in Bellevue, WA, is offering an amazing April special on eyelid surgery. No more drooping or sagging eyelids for his patients!
To claim the April Special and receive $500 off a dual blepharoplasty (eyelid) surgery, call (425) 321-2643 or follow this link: http://www.drbryanmcintosh.com/special-offers
Eyelid surgery is one of the most effective cosmetic surgeries for reducing the appearance of age and exhaustion, reinvigorating and rejuvenating the face and youthfulness of the patient. The surgery is brief, and recovery period is extremely quick. Patients are able to resume most normal activities within 10 days. This rapid recovery makes it the perfect cosmetic procedure to have over spring break vacation.
Eyelid surgery is also one of the safest cosmetic surgery procedures, especially when Bellevue residents choose to work with an experienced cosmetic surgeon like Dr. McIntosh. Blepharoplasty surgery may also be safely performed in conjunction with other facial enhancing procedures, such as a browlift, facelift, or skin resurfacing treatments.
"If you are struggling with drooping eyelids or excess puffiness of the eyes, consider scheduling an appointment to claim your April savings and regain your natural youthfulness. After all — your eyes are the first thing that the world notices about you," Dr. McIntosh says.
Return to a fresh, enlivened, youthful appearance by allowing Dr. McIntosh to lift and tighten those sagging, droopy eyelids.
About Dr. Bryan McIntosh
Dr. Bryan McIntosh, of the Greater Seattle area, is a plastic surgeon. He greatly enjoys his work, which he considers fulfilling and energizing. He specializes in reconstructive surgeries for cancer and trauma victims. He practices in Bellevue, WA.
Dr. Bryan McIntosh
+1 425-420-2663
office(at)drbryanmcintosh.com
12301 NE 10th Pl, Ste 101, Bellevue, WA 98005