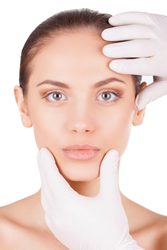 "Here at my office, I prefer to continue to use Botox injections over the others. Botox has been in use for over 15 years, and has proved predictable, safe and effective again and again."
Seattle, WA (PRWEB) March 11, 2014
How to most effectively treat facial wrinkles has been an issue of great dispute in the cosmetic community. The emergence of Dysport and Xeomin to join the ever-popular Botox instigated numerous clinical studies to determine which type of treatment was truly the best. According to a recently published article by Dr. Bryan McIntosh, a plastic surgeon serving the greater Seattle area, Botox remains the best choice when compared to the other treatment options.
In the article, Dr. Bryan McIntosh explains the merits, drawbacks, and long-term effects of Botox, Dysport, and Xeomin. For instance, the original intent of Dysport was to have less of a protein load than Botox, resulting in less foreign substances the body would be inclined to attack. The thought was that this might lengthen the effects of the injection. However, the duration rate of Dysport hasn't seen a recognizable improvement over Botox, and some clinical trials have maintained that Botox actually lasts longer than Dysport.
The Xeomin formula excludes the proteins found in both Botox and Dysport and claims to contain a more purified form of botulinum toxin, the active component in all three types of cosmetic treatment. However, some scientists and doctors claim that the proteins aid the effectiveness of the medication, which would explain why the duration of Xeomin has been said to last several weeks less than Botox or Dysport.
In conclusion, Dr. Bryan McIntosh says, "Here at my office, I prefer to continue to use Botox injections over the others. Botox has been in use for over 15 years, and has proved predictable, safe and effective again and again." In the face of conflicting options, trust an experienced cosmetic surgeon to make the best choice. According to Dr. Bryan McIntosh, that choice is Botox.
About Dr. Bryan McIntosh
Dr. Bryan McIntosh, of the Greater Seattle area, is a certified plastic surgeon. He is a respected member of the American Plastic Surgeon Association. He greatly enjoys his work, which he considers fulfilling and energizing. He specializes in reconstructive surgeries for cancer and trauma victims. He resides and practices in Bellevue, WA.
Dr. Bryan McIntosh
12301 NE 10th Place, Suite 100
Bellevue, WA 98005
Phone: (425) 318-7565
http://www.yourseattleplasticsurgery.com/