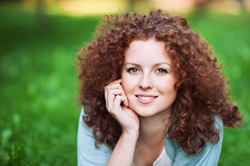 Botox injections can be used not only to treat fine lines and wrinkles, but can also help prevent them.
Bellevue, WA (PRWEB) March 11, 2015
Dr. Bryan McIntosh of Bellevue has years of experience in achieving the perfect look through the use of Botox injections. As a special gift to his Bellevue clients that are preparing for the sunshine of the spring season, he is offering a special on Botox injections. His semi-annual Botox and boxed lunch event will occur on March 18th. For those who purchase 30 units of Botox, patients will get 10 units free — a huge value and a lot of savings.
Dr. McIntosh talks in the article announcing this new special about the benefits and uses of Botox injections. Contrary to common belief, Botox injections are commonly used to prevent and treat wrinkles in both women and men.
"It comes as a surprise to some that you can actually prevent the onset of fine lines and wrinkles through regular Botox injections," Dr. Bryan McIntosh states. The article also explains that Botox can be used for other purposes as well, including relief for tension headaches and migraines, reduction in excess sweating, improved appearance of the muscle band around the neck, and the lifting of slightly drooping eyelids or corners of the mouth.
With all these uses, and its well-studied safety and popularity, Bellevue residents would be remiss to let this opportunity for savings and a more youthful appearance slip by them. To learn more about his specials, follow this link and take advantage of the huge savings: http://www.drbryanmcintosh.com/consultation-request
But Botox injections won't solve everything. For those that have deep lines or wrinkles, injectable fillers, possibly combined with Botox, would be a better solution. But Dr. McIntosh doesn't leave those Bellevue patients out — he is also offering $25 off all injectable filler procedures. Contact his office to schedule a free consultation and claim this March special!
About Dr. Bryan McIntosh
Dr. Bryan McIntosh, of the Greater Seattle area, is a plastic surgeon. He greatly enjoys his work, which he considers fulfilling and energizing. He specializes in reconstructive surgeries for cancer and trauma victims. He practices in Bellevue, WA.
Dr. Bryan McIntosh
+1 4254202663
Email office(at)drbryanmcintosh.com
12301 NE 10th Pl, Ste 101, Bellevue, WA 98005